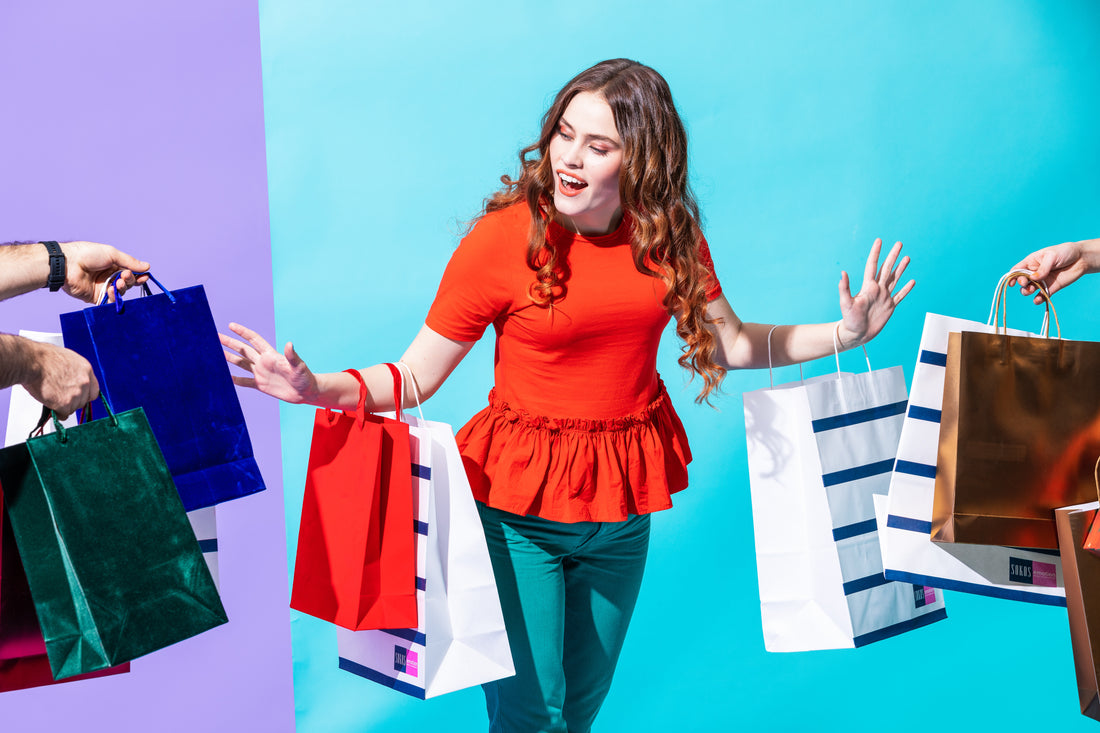 As with any innovation, there are some very persistent myths about going D2C. It's time to bust these D2C myths that hold business owners back from reaching their full potential. Here are the 7 most eye-opening misconceptions about going D2C, according to our experts. 
Myth 1:
 "Going D2C will upset our retailers or worse - cut our relationship"
Fact: It won't have to do - if you do it right.
Let's face it, opening up your D2C channel doesn't always make wholesalers, dealers, and retailers happy. The last thing you want to do is to compete with your very own retailers.
But that won't be necessary if D2C is done right. If done right, you will open up new opportunities that will both benefit the consumer and your retailer.
Much like Orkla Care's Concept has done by bundling their products together in a new exciting way.
Think of new exciting bundles as a service, exclusive products or even testing an entirely new business model. Whatever your D2C concept will be, when done right, you will open up new opportunities. You will gain valuable insights that then can be shared with your existing retailers too. Heck, you could even share loyalty programs with your retailers. That way you're not competing for the same space, but adding value to your current retailers and drawing new customers in.A win-win scenario for everyone.  
Myth 2: "Opening our own D2C channel is way too complicated"
Fact:  It no longer is. Opening your own D2C store is easy and scalable.
That's the beauty of opening a D2C store - as a pivot! By opening a pivot store you can test and try your new D2C concept, without intervening with your current business and systems. Outside of your current logistics, with third-party logistics services, opening your D2C channel can be done, without any strings attached. When proven successful, you can easily scale up with Shopify. 
So how does it work? 
Here with Woolman, we believe the best results are achieved when we work together, hand-in-hand. First: we'll get to know each other and define the best D2C concept for your business to test. Then we'll map out the functionalities and processes needed to make it happen. Next, we'll build the D2C store of your dreams and educate your team to run it. One's everything is set up, we'll go live and continue to help you in customer acquisition and scaling-up. Read more about
opening your D2C pivot store here.
Myth 3: "D2C is just too time-consuming"
Fact: Not at all. Setting up your D2C store takes anywhere between 4-16 weeks.  
Sure, Rome wasn't built in a day, and a successful e-commerce business isn't either, but opening your D2C channel doesn't need to take heaps of time. Launching a D2C pivot store is fairly easy, it's the actual concept that needs careful consideration. 
Within 4-16 weeks, you can set up and run your very own D2C business, like powerhouse retail brand Reima Kit did. Together with our development team, we built their subscription-based D2C store within 4 weeks and added a custom-built configurator to make shopping for kids easier and more enjoyable. 
Myth 4: "D2C is just another passing trend, D2C as a business model will surely fall out of style"
Fact: D2C is not just another passing trend, it's here to stay.
One could even argue that it existed since farmers, blacksmiths, and other businesses sold their products directly to consumers. 
Only in the 1990s, brands and manufacturers started to revolutionize the age-old model in the e-commerce markets - and it has been growing rapidly with double-digit rates for several years now.
Nasdaq estimated that 95% of all purchases will be done online in 2040, getting established as a prominent brand now, will be key in the future.
The D2C market is expected to keep growing by 19.2% in the year 2021. As COVID-19 has accelerated the e-commerce market, companies need to act now or will lose out.  
Myth 5: "Price is the only thing consumers care about"
Fact: price is no longer the only thing consumers care about. Ease, comfort, status, and value are important contributing factors too. 
Excellent customer experience, purpose, customizations, and personalization are at the heart of any great D2C business model - and guess who is willing to pay more for this? 
Loads of people. 
People who care about environmentally made choices, consumers who value fast shipping, those who appreciate the ease of  well thought services -  the fact is: today's consumer's is more aware than ever. Their buying decision is based on social, cultural, and psychological factors as well. 
Consumers aren't only price-conscious, the new generation consumer is a unique hybrid individual who also cares about what others think of their purchases (status-conscious brands like Tesla) and is ready to pay more for their perceived brand value (like Happy Socks, iPhones, etc). As a brand that means having to adapt to these market changes.
Myth 6: "Having my D2C store cannot compete with other marketplaces"
Fact: yes you can - but you don't have to.
Of course, the huge marketing resources of Amazon can't compare to the budget certain brands may have, but let's not forget creative marketing and a solid product goes a long way. Besides, you can always opt for an omnichannel or multichannel strategy. Even if you go D2C, you can have your cake and eat it too. ;)
Big marketplaces like Amazon are receiving quite a lash back. In the Netherlands alone, their product categories were translated incorrectly which caused a lot of negative sentiment. Also, their treatment of drivers is often seen as inhumane. People gladly pay a little more than supporting these types of marketplaces. But there are of course plenty of people who enjoy the ease and comfort of ordering from marketplaces. Which is why, taking a multichannel or omnichannel approach could be right for your business. 
Myth 7: "D2C isn't profitable"
Fact:  Selling directly to the consumer cuts 10-15% from wholesalae distribution and 15-40% from retailers.
But that's just the beginning. The most important way to increase your sales is by being fully in control of your brand and by increasing value to your customers. A D2C-strategy allows you to do just that.
At the start of the COVID-19 Crisis, toilet paper brand Who Gives A Crap saw a sales increase of 225%.
Another similar manufacturer, Peach even saw sales spike of 279%. Meanwhile, Glossier is currently at $40 million in sales and Casper's valuation is reportedly $750 million. And Nike's digital sales grew by 36 percent in the first quarter of 2020 and aims to grow the share of its DTC sales from 30 percent today to 50 percent in the near future. (Off course Capser's and Glossier are outliers in a sense as they were the first in a niche market and early catch on as these brands were founded between 2011 and 2014). But there are continuously new players like the European colourful sock brand, Happy Socks, that's makes roughly $1 million a year, is available in 90 different countries and are here disrupting the market. 
The truth is simple: going D2C is profitable. The concept however is key. As you are now fully in control of your brand, from start to finish. You decide whether you want to conquer new markets and how you will do so. This in turn means your business scalability levels are truly unlimited.  
LEARN MORE ABOUT D2C: 
Ready to talk about your D2C Business ideas?    
MISTY PATHUIS, CONTENT CREATOR, WOOLMAN