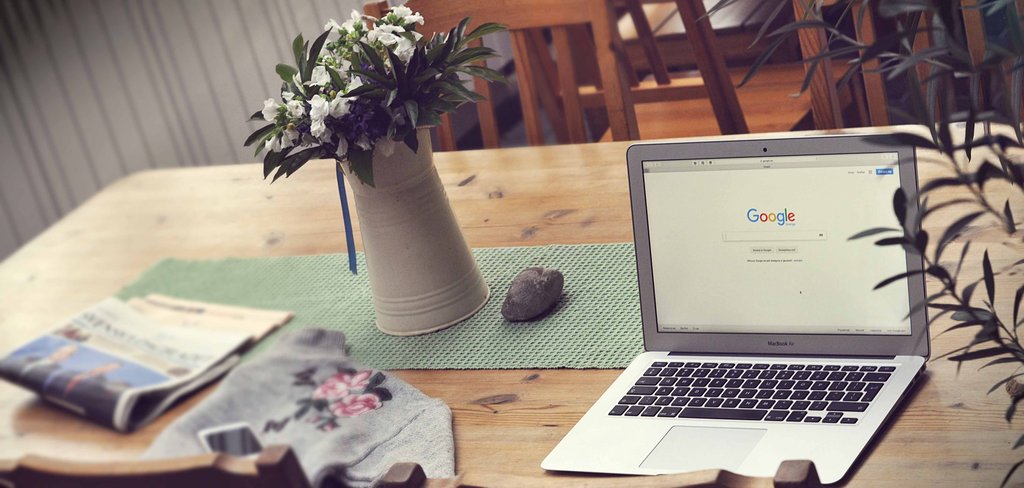 Google Analytics is a good, free tool for online merchants. It offers information about the site, clients and sales. Above all, this information can be used to increase sales.
A new online merchant can, however, be shocked by the numerous technical reports and terms on Google Analytics. Just navigating from one view to another and searching for essential information may cause grey hairs.
In this article we unpack the web analytics philosophy and crucial Google Analytics reports and terms. We discuss these from three key perspectives: marketing, client and owner.
Navigation
When you log in to Google Analytics, you will see a menu on the left. Below these top-level terms you can find, in practice, everything you're looking for.
The structure of the menu is not random: it is backed up by a thought model on the sales tube which aims to explain the customer path from the first meeting to the purchasing decision. An example is the AIDA model presented by marketing pioneer Elmo Lewis at the end of the 19th century.
AIDA stands for a model which describes the steps on the customer path as follows:
Awareness – you catch the customer's attention

Interest – you arouse interest

Desire – you increase the desire to buy

Action – the customer decides to buy
In a slightly similar way, the Google Analytics interface aims to answer the following questions:
Audience – who visits your site?

Acquisition – where do they come from?

Behaviour – what do they do on your site?

Conversions – what are the outcomes of their visits?
This insight should allow you to find the information you are looking for more easily.
The marketing perspective
Marketing is usually interested in who the company's best customers are, what channels they have successfully been acquired from and with what messages. You can find answers to these questions in the Audience and Acquisition views. Below are some examples of such reports.
Audience -> Demographics -> Age -> Online store -> Choose "Gender" as a secondary metric
The report will tell you who the most profitable customer groups are (e.g., men in their thirties). In addition to how much product income they generate, you can also track a customer group's average order size and the general relationship between purchases and visits to the site. This may tell you interesting things about different customer groups' payment capacity, purchase desire and business potential. You can also use these data when thinking about targeted product marketing, for example.
Acquisition -> Overview
This report gives an overview on customer acquisition. How do different marketing channels work in customer acquisition, and how do they bring in sales? You can organize channels according to such criteria as the visitor numbers or sales they generate. This will help you understand where the best (or worst) customers find you and how they reach your store.
It's worth noting that Google Analytics stress the acquisition channels at the final stage of the purchasing funnel, such as search ads and re-marketing. The figures may look different in Google Ads or Facebook reports.
Customer perspective
The Behaviour menu will give you data about how customers find and use your site content. Here you will find information about your site speed and load times, which affect the customer experience and search engine visibility.
Behaviour -> Site content -> All pages
The report tells you which pages receive the most visitors and which pages they spend most time on. You can quickly see your store's most popular summary pages, for example.
You can also check various metrics, such as the average number of page views or bounce rates. Generally, a high bounce rate indicates that the landing page does not fulfil customer needs (wrong target audience, unclear content, contradictory ad message, technical problem, etc.). Having done some analysis you will know which page you should direct more traffic to, and, on the other hand, which pages do not work and need action.
Behaviour -> Site Search -> Search Terms
This view shows what visitors to your site are looking for. Here you will find the most used search terms and the clients' reactions to the search results. For example, "% Search Exits" may sound complicated, but in essence it is the percentage of searches after which the user left the online store.
If a search term clearly repeats more than others, you should think about whether you can help users find what they are looking for. Are there shortcomings in your offering or are your products just hard to find?
Owner's perspective
How do visitors buy things in your store? In other words, what are the real results of their visits? If you've activated online store monitoring, Shopify will send product-specific sales information to the Google Analytics conversions section.
When you understand which products are bought and which are not, you can better plan how to develop your store catalogue and its marketing.
Conversions -> Ecommerce -> Product Performance
The report tells you such things as the best-selling product categories and brands. You can add depth to the analysis by comparing results with a previous period – for example, March and February sales.
This comparison will show you the trends in your store, which product category sales are growing, which are remaining the same, and which are falling. This, in turn, allows you to plan relevant campaigns.
You can get another interesting perspective by inspecting the relationship between purchases and product page views. If views of a product lead to purchases unusually often, but it is still not viewed much, it is a potential hit product. You can think about how you can increase awareness and sales locations for a product like this.
Conversions -> Ecommerce -> Shopping Behaviour / Checkout Behaviour
These reports will show you how purchases progress and bottlenecks in the sales funnel. If a large proportion of users abandon their baskets when choosing a delivery or payment method, for example, you can think about whether there is something to improve in those options.
What have we learnt?
Google Analytics is a good tool for online merchants who want to develop their business on data instead of their gut feeling. Indeed, you should look at analytics as a long-term process during which you measure, analyse and optimize – and then start again from the beginning. It's a learning process. Don't let yourself be overwhelmed by data amounts, new terms or surprising results.
To start, choose a few concrete things you want to gain more insight on. Here are some examples to begin with:
Search for the best marketing channels and optimize your advertising. Invest more in the channels that yield the best return.

Investigate your product level. If people are not viewing your product, they won't buy it either. And the other way round: market the best-selling products more.

Look for bottlenecks on the customer path and find out when

 

customers give up (e.g., by abandoning their shopping baskets and leaving the store). Try to remove obstacles to purchasing.
If you need help with installing analytics for your Shopify online store or improving your current settings, don't hesitate to get in touch. 
Jari Suni, project manager, Woolman
You may also be interested in these online store tips: