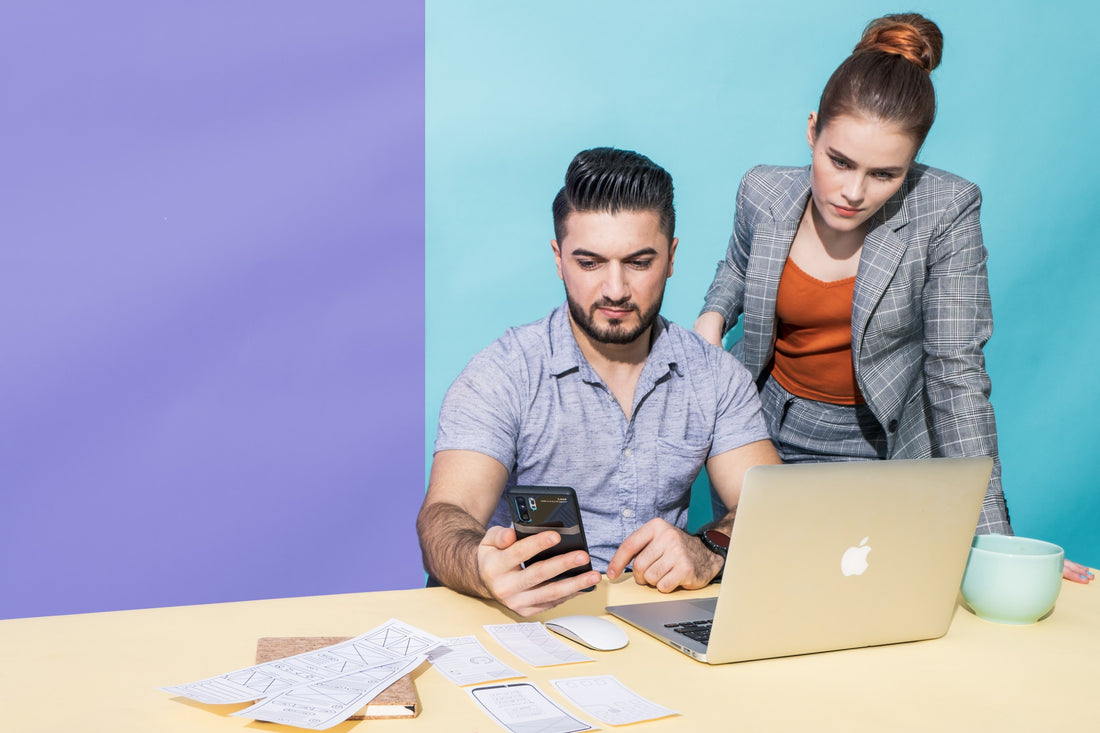 When it comes to things such as advertising, customer acquisition and creating a top-level customer experience - brands are operating in a more complex environment than ever before. We have seen many challenges arise such as increased customer acquisition costs, inflation, war on Ukraine, the pandemic - all of which has affected the way we do business. In addition, how customers engage with brands has also become less straight forward. Today consumers are constantly switching between different devices,  different platforms, from online to offline and vice versa,  all the while expecting a seamless customer experience. 
If there is one way to describe todays climate is that nothing is stagnant, there is constant change. As a brand you have to be on the lookout for those rapid changes and be able to adapt and meet expectations. This is no easy task, and many have not been able to master it or come even close to the standard of personalised customer experience expected of brands. 
The best way for brands to get to the next level is by leveraging data. Its no longer a competitive advantage, but rather a necessity for survival. (Read about 4 survival strategies for D2C brands during inflation) Now the issue with data is that as the digital space keeps evolving, the more technology tools brands have. This results in massive amounts of data that is scattered all over the place. Therefore, the new challenge becomes the processing and analyzing of the data. 
We have gathered 4 common data collecting pitfalls that brands have and the best practices on how to overcome them. 
Lets dive in. 
Pitfall 1: Limited access to data. 
The first data collection pitfall is that corporations selling largely through retailers, do not have access to high-quality first-party data. Instead, they have to rely on third-party data to get glimpse into their customers identities and desires. This is problematic with our current fast-paced climate that we are operating in. Having such a long (and sometimes unreliable) feedback loop can be detrimental, as you are unable to react swiftly to the changes in your customer base. In addition, with new regulations in place such as the GDPR it is becoming increasingly difficult for corporations to use third-party data. Relying on third-party data therefore weakens your ability to make decisions that drive the best impact. You cannot run the risk of not having real-time knowledge on who your customers are and how they behave. 
Solution:
The best brands sell direct-to-consumer either fully or as a part of their operation to have access to first-party data, which is private data collected directly from customers through the webstore. This allows them to collect insights on customer behaviours and which customer segments, markets, and products are bringing you the most profit. Now you can base your decision-making on what the data tells you, rather than relying on guesswork. If you still don't have D2C operations in place for your brand, we highly recommend to considering it as a part of your business model.
Pitfall 2: The data is all over the place. 
Another common data collecting pitfall is that as D2C brand grows and open up several stores, they start using more tools. There are customer data platforms, email & SMS marketing platforms, analytics solutions, and reporting platforms - meaning their data comes from a variety of different sources. A brand can build its own or integrate several systems into one. This can get costly and it makes it difficult to have a 360 view of what is happening with things like your sales and stock.  Companies can also have different departments looking at different data points, such as one department focusing on customer acquisition and the other on customer retention. On top of this, departments can be doing a lot of manual work, updating excel spreadsheets to try and decipher all the collected data from the different platforms. It is too much work for a human to keep on top of and lets face it, the human eye can make a lot of errors.  
Solution:
Super brands are relying on AI to do the work for them. With Business Intelligence platforms like Ellis, the data is collected from all the different sources into one single-view dashboard. Having a robust data platform that uses AI to combine data and provides necessary reports automatically, is a huge advantage for brands to have an ability to analyze different findings. In order to stay alert, the customer data should be up to date, available, and presented in a simple understandable manner, and this is exactly what a business intelligence platform can do for you. 
Pitfall 3: Lack of data knowledge
Although you might have high-quality data at your disposal, a data collecting pitfall many brands fall into is the lack of expertise in deciphering the data. They might not have clear situational awareness of the current market or which customer segments are the best/worst for their business. Some of the common questions can be: 
Which KPIs should I be looking at? 

Which customer segments are returning items most frequently?

How to remember seasonal changes from different markets?

How to estimate the impact of new launched markets?

How to detect when product performance is decreasing? 
Without these insights you won't know where to put your marketing efforts and your dollars can end up being wasted in the wrong place. Even if you have an incredible business intelligence tool, you still might need data experts that can delve deeper into what all the data is telling you and provide insights that help to forecast into the future. 
Solution:
Make sure to invest in a dedicated team of data experts who know which metrics you should be looking at and can help to guide you to making the best data-based decisions for your business. 
Pitfall 4: Lack of data strategy
The final pitfall we have seen brands facing is that they lack a strategy when it comes to data. Just like you have a business strategy that is guiding your day-to-day operations, you should also have a data strategy that integrates with your overall business strategy. 
Who is responsible for the data?

How do you collect, store, and analyze it? 

What are we lacking in the data? 

How do we make it accessible to the organization?
There should be a clear strategy in place that answers the above questions, which can be communicated with the entire organization and possible stakeholders. Without it, you run the risk of making the wrong decisions as your objectives have not been set correctly. It is also easier to miss the gaps you still have when it comes to data. This can create huge problems in the future that become costly for your business. 
Solution:
Make a full analysis of your current situation and business needs. What data do you currently collect? What are you missing? Formulate a straight-forward data strategy and make it a part of the very foundation of how the business is run and how decisions are made. Again, there should be data experts who understand the business environment and the specific business case, to analyze the data in accordance to the strategy. This is to avoid making the wrong assumptions when interpreting different data points. 
Leverage data and the right talent for long-term business growth. 
Overcoming these major data pitfalls will give a brand a huge push towards creating a more profitable and sustainable business. To maximise your results as an organization you have to have a mix of good technology, excellent talent, a functioning team, as well as super clear process on how things are implemented and measured. With this power combination you can really take charge, because those who own and understand the data, own the future. 
We at Woolman have been helping D2C brands with sustainable data-driven growth with our Shopify exclusive customer and business data platform Ellis. Would you like to learn more on how we can help you? Book a free session. 
Listen to the podcast episode here: