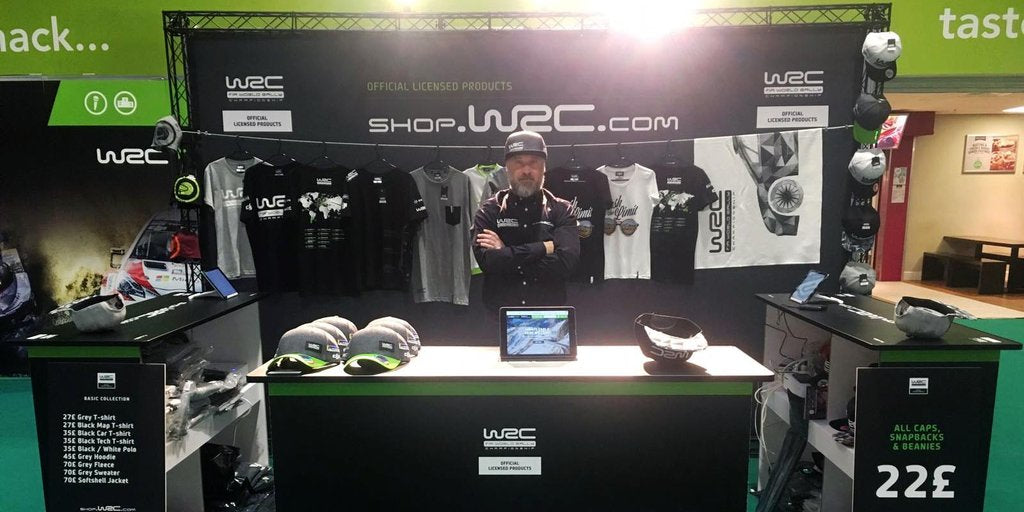 High Peak Finland Oy, an expert in corporate gifts, won the exclusive right to sell fan products for the World Rally Championship. The company is responsible for the design, production and sales of all WRC merchandise at all rounds of the championship.
High Peak is also responsible for the WRC online store, which reopened at the start of 2018 following an overhaul.
The High Peak online store offers rally fans worldwide high-quality WRC merchandise. Naturally, they include the most popular products, rally caps and T-shirts. In addition, there are hoodies, jackets and beanies for rally fans. As well as clothes, the range includes everything from keyrings to steering wheel covers.
The right one at last
High Peak compared many different e-commerce platforms. In the end, Shopify was chosen from among three 'finalists'.
– Shopify is simple and logical enough where it matters. You don't need to be an IT professional. Once you understand the Shopify logic, which is not difficult, you're good to go, says High Peak Finland Oy's head of commerce Mika Tolonen (main picture).
Woolman was chosen as the partner to build the Shopify store. Woolman was able to offer a comprehensive project and experience to support it, which the client could trust.
– To sum up the past half-year, we've been satisfied. The project has gone great and the communication has worked well. We got answers when we needed them, especially towards the end of the project.
Moving forward fast
High Peak believes that its contract with the WRC could be worth €10 m over five years.
Tolonen stresses that the WRC contract is a unique chance to succeed – and specifically to succeed at full throttle. There are large audiences to be reached through the WRC's marketing channels.
– We're moving forward fast! We have to keep our goals high, Tolonen says.
Read more: