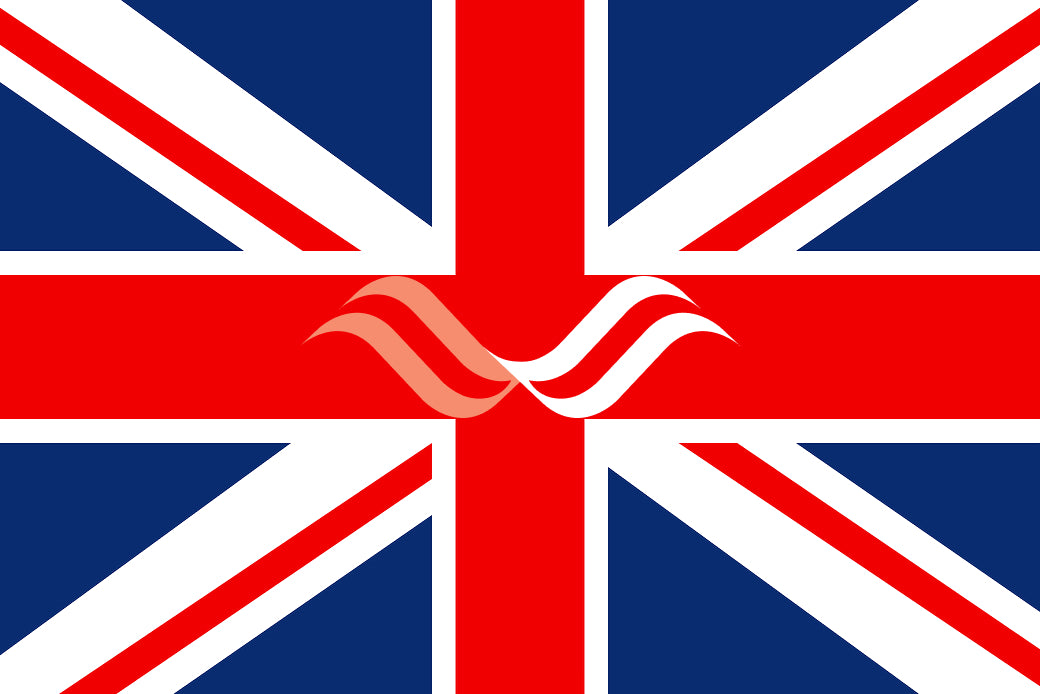 Woolman is establishing a subsidiary in London, one of the world's leading eCommerce capitals. Until now Woolman has headed South from Finland, Sweden and the Netherlands and now we are making a turn, heading towards the West. 
 "Woolman has grown at the same pace with Shopify in Europe. We want to be market makers in the changing commerce landscape and London is among the world's leading ecommerce influencers. We believe that we can learn from the ambitious British brands and in turn can contribute to their growth with our full-stack commerce services." Says Juha Harju, CEO and founder of Woolman 
Advantages for the D2C brands in the UK

The Woolman founders' mission is to make eCommerce uncomplicated and exciting for merchants. Our passion is the commercial success of our customers and instead of tech projects we deliver globally scalable commerce solutions. In high quality integrations to ERPs, WMS', CRMs or POS' we are the partner to go to, as is in the case of merchant app needs. Woolman's customers include top European brands such as Bakker, Bosch, Singular Society by H&M, Aim'n and Fazer, who have built their Direct to Consumer business together with Woolman. 
Building partnerships with local agencies and technology providers
Shopify is in a strong position to still claim a significant share of the market in the UK that is still unexploited and strengthening the ecosystem will benefit all. Woolman is looking to build strong partnerships with local agencies and technology partners. We bring our expertise in complex integrations, Shopify app development and merchant apps to partners. Together as partners we can deliver unique commerce solutions for D2C brands. Woolman is developing a data app "Insights with Ellis" to provide merchants with data insights and actionable propositions for better revenue in a multi-store Shopify environment, and this offers many opportunities for agencies.

Hain Joubert joins Woolman Comp UK Ltd in London to establish UK presence and build partnerships
Woolman has recently appointed Hain Joubert to lead the UK subsidiary and build close collaboration with local agencies and technology providers. Hain was one of Shopify's first hires in Europe nearly 5 years ago where he expanded their EMEA business in the capacity of Senior Partnerships Manager. Prior to Shopify Hain worked at PayPal, an eBay Inc subsidiary, bringing with him a rich network and long lasting business connections. Hain fondly recalls one of his first meetings at Shopify with the Woolman founders in 2017 where he learnt of their ambitious growth goals. Woolman became an official Shopify Plus partner shortly after and exceeded all initial expectations with staggering achievements over the last few years.         
"

Woolman has been truly inspirational in the rapid way they've differentiated themselves from other Shopify Plus partners globally by demonstrating that they are the best at accelerating large complex retailers in Europe. Woolman's achievements since becoming a Shopify Plus partner in 2017 have been astonishing on many levels, but it is the collaborative hand-in-hand approach in which the team delivered these results that I found fascinating from the start", says newly appointed Managing Director, Hain Joubert. "I'm very excited to join the Woolman team as part of their latest expansion, and believe that there is a great opportunity for merchants and partners in the UK and Europe to benefit from Woolman's latest services."
Get to know more about Woolman
Woolman was founded in 2017 in Finland with the founders passion to make global commerce easy and uncomplicated, betting on the Shopify ecosystem. 

Woolman's vision is to Superpower Commerce Everywhere

What differentiates us is our strong dedication to commerce. We build ecommerce solutions that sell. 

We established Shopify in Finland, surprising even Shopify Inc. who had original plans to enter the country much later, and who thought our founders were overly enthusiastic to have such high aspirations for growth. 

In 2018 we launched Nordic Shipping app for Shopify to ensure local delivery methods first in Finland and in 2019 in Sweden. In 2021 a total of 857000 deliveries were made by over 250 merchants. 

We have helped nearly 300 companies build their commerce capabilities with Shopify. 

In just four years we grew to be the largest Shopify Plus partner in Europe with a focus on establishing D2C business for brands.

We are determined to grow and in 2020 three investors

- Midinvest Management Ltd's fund, Gorilla Capital's fund and Reaktor Innovations Ltd made a 1.2 Meuro investment in our growth

. 

Our revenue 2021 was 6,1M€ with a rise of

75 % when compared to the previous yea

r.

We take pride in app development. In 2020 we acquired an app dev company Nativesoft. Since then we have developed 15 apps for merchants as well as technology providers such as Bambuser, Froomle, and Paytrail and CM Payments. 
Woolman is also an Oracle NetSuite Solution provider and has developed a solution Woolman Banking to integrate with Nordic Banks to enable seamless e-invoicing. 

Woolman has teams working in Finland, Sweden, the Netherlands and the UK. With a remote and hybrid working culture the talented team of 100 has people with passports issued in 10 countries from London to Nepal and Finland to South Africa. 

In the UK we operate as

Woolman Comp UK Ltd. 

The Woolman culture is soft and it is all about people. Our brand promise is to work hand in hand with our customers as well as internally. 
Reach out to us
We are happy to tell you more and discuss cooperation on all fronts. Please reach out to us: 
Hain Joubert, Managing Director, Woolman Comp UK Ltd, hain.joubert@woolman.io tel. +44 (0)77 92787202, Woolman | Largest Shopify Plus agency in Europe
Juha Harju, CEO & Founder,  Woolman Oy,  juha@woolman.io, tel.+358 504408008