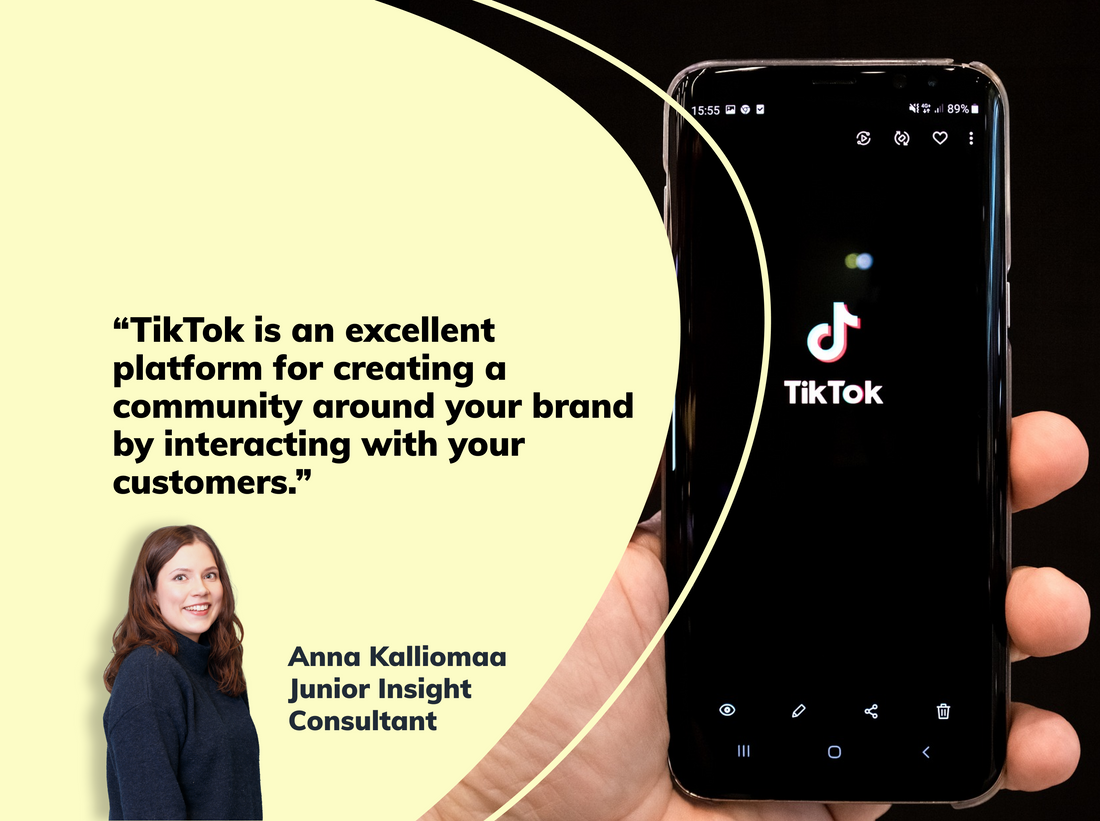 Now it's the last call to forget TikTok as a platform for funny dances for the younger generation and start thinking of it as a major business opportunity, especially for D2C brands. And why is that, you might ask, let's dig a little deeper and find out.
TikTok in short:
A social media platform specialized for short-form video content

Developed by Chinese ByteDance in 2016

Still growing fast globally by different aged users

Reached 1 billion active users

The importance of TikTok as a search engine is growing
Opportunities for brands
Your products can indeed get viral on TikTok and be so popular that the name of your product and brand is on everyone's lips and every seller is out of stock. However, this kind of success is hard to achieve and predict, even though it is possible. Still going viral should not be your only goal since as a brand you can do so much more on TikTok. TikTok is an excellent platform for creating a community around your brand by interacting with your customers. Because of the growing user base and the time users spend on the app the chances of finding out the perfect audience for your product and brand are there!
Especially if your target audience is Gen Z and a younger audience in general, TikTok is the right channel for you. Still, it is good to remember that young people are usually the first ones to adopt a new social media platform and people will follow them. You can already see that TikTok is not just for the younger audience. As a brand, you have the option to create organic content and execute paid advertising campaigns and collaborations with influencers. You can start with one of them but depending on your brand, every one of these strategies is to go for.
Organic TikTok content
What to post and how often? What if my TikToks don't fit my branded content? Where can I get more ideas? Is it difficult to make TikToks?
Your content should reflect your brand's message and values. You don't want to make too polished content for your TikTok account since people who are scrolling through "for you" -page wants to be entertained, educated, or both. If your brand's content is normally very polished and ad-looking I would take a different approach on your TikTok account even though using the same content on multiple platforms can be successful. 
Making a good TikTok video is not rocket science but can take time especially if you are new to filming yourself or editing videos. If you are unsure what you could do one good option is to look at what others such as your competitors are doing and follow the current trends you could participate. In TikTok, the scrolling is so fast-paced that you want to make the kind of videos that have the chance to succeed. Of course, as in every communication with your customers, it is crucial to understand your audience. 
If you really want to see organic growth you should post as frequently as you can. Nearly no one can post new videos daily and choosing the post frequency that is suitable for you is the most important thing. Your post frequency should be stable for example 3 times a week and not change much since the algorithm can "punish" you for not posting enough after it has learned your behaviour.
TikTok as a search engine 
TikTok is already a big search engine. It is said that the younger generations do not search for more information about a product from Google but from TikTok. The idea behind this is that users in TikTok tend to review products just for fun and to help others. These reviews are their genuine opinions without paid contacts or free products which makes them trustworthy. Because of that and the rapid growth of the videos uploaded into the platform and the number of users, it is important to pay attention to optimizing your content so that the possible customers can find what they are looking for. 
TikTok SEO
Because TikTok is used as a search engine you can get the best out of it by optimizing your content. The best way to implement SEO into your TikTok strategy is to use keywords that are suitable for your brand in your captions and hashtags but also in your videos. If you have conducted keyword research (if not you definitely should now) you already know what are search terms your brand represents and what your audience uses to find a solution to their problems. So use these keywords that are related to your TikTok video and take the full benefit from the research. This is even more important because it's not only for TikTok's search engine optimization but also for Google since TikTok videos show in Google search results! Note that these keywords can also give you ideas for your content.
Paid advertising 
You can and should take advantage of TikTok's paid ads. The general view is that the content native to TikTok can work with other platforms, but usually, this is not the case when the ads are placed the other way around. This means that your ads should either resemble the original content or what is recommendable use your organic posts as ads. 
For paid advertising, TikTok offers different ad formats for campaigns and provides a wide range of targeting options for example based on interests such as food & beverages, beauty & personal care, and pets. You can also further choose a category from these e.g. in beauty & personal care you can find choices for oral care, hair care, skin care, cosmetics, and fragrances. This helps you to choose exactly the category your product presents and at the same time exclude the audience that isn't interested in your product. You can also choose if you like your campaign to be for traffic, awareness, or conversions. TikTok also provides other targeting options such as demographics including gender, age, language, and spending power. Of course, you can also create custom and lookalike audiences.
Influencer marketing
As you probably know TikTok is the main platform for influencer marketing or at least one of them. When you are scrolling through your for you -page it's hard to avoid collaborations between a brand and influencer. These collaborations can be either paid advertising or organic content. What makes these so effective is that even though the influencers get paid to advertise the products they have an engaged audience that trusts their opinions. In addition, because many creators make videos about products they have bought themselves the reviews of influencers are part of the mass of reviewing, presenting, or testing their products. Influencer marketing is a great way to gain awareness about your product but make sure that you choose the right influencers for your brand.
Summary
To sum up, TikTok is an excellent platform for promoting your brand and products. Yet, like every other social media platform it requires a lot of time and effort to get your TikTok game on point. If your resources are limited it is wise to consider outsourcing your TikTok or cooperating with an agency. If you are not sure where to begin we are here to help you!