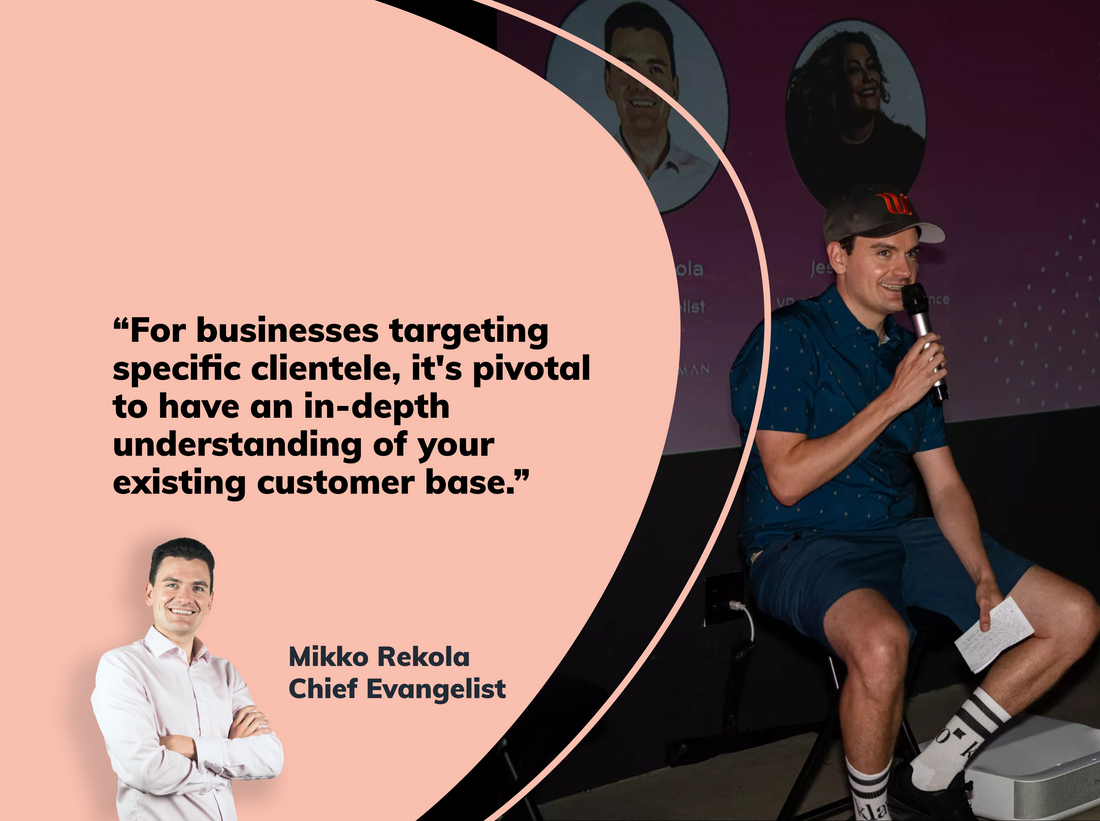 Woolman recently strengthened its foothold in the US with strategic visits to both New York and Miami. While New York resonated with crucial meetings and collaborations with ecosystem partners, the spotlight was undoubtedly on Miami. This was largely attributed to our Chief Evangelist, Mikko Rekola, who was a featured speaker at DTCx LIVE Miami.
Remarkably, Mikko took to the stage on two occasions. Delve deeper into his illuminating insights in this recap.
BFCM 2023 Panel Spotlight: Autobrush, Woolman, Shipbob, and Gorgias
The Black Friday spirit was fervently discussed between the rising D2C brand, Autobrush, and key Shopify Plus ecosystem players, notably Shipbob and Gorgias. A central point of this session was the spirited dialogue between Autobrush's founder, Chris Lander, and Woolman's Chief Evangelist, Mikko Rekola.
Chris and Mikko collectively provided invaluable advice for brands:
Initiate your email lead collection in September and October, leveraging platforms like Klaviyo and Meta-based email ad campaigns. With customer acquisition costs soaring, such proactive measures are now imperative.

For businesses targeting specific clientele, it's pivotal to have an in-depth understanding of your existing customer base. While Shopify Plus offers basic support via its customer segmentation tool, enhanced insights can be derived from platforms like Ellis by Woolman. Key performance indicators to keep an eye on encompass estimated lifetime value, buying frequency, and prior BFCM activity. The latter, often neglected, is essential.

Activating your email list early, especially for new contacts, is of the essence. Emphasize your core offerings through strategic engagements, potentially via a tailored Klaviyo flow.

Also an app-approach was discussed. For example with a Tapcart based app you can get push notifications when customer acquisition is having its peak prices, so that is recommended for brands which could also benefit from having their own app to support the offering.

Logistically, setting realistic expectations is key. Past challenges, such as extreme weather disturbances affecting deliveries across several US regions and parts of the UK, should be a cautionary tale. Over-promising can degrade the customer experience.

Uphold transparency at all times. Ensure continuous communication with your customer service and logistics divisions regarding significant changes and offers.
Another highlight was Woolman's engaging "firehouse chat" with Vice President of Customer Experience, Jess Cervellon, from the D2C CPG titan, Feastables.
The conversation underscored the pivotal role of customer experience in the D2C CPG landscape and its overarching significance in brand-centric operations.
Jess stressed the unmatched importance of deeply understanding your customers and consistently extracting insights from their behavior and feedback.

Feastables, aiming at the Gen Z demographic, innovatively employs storefronts and product packaging for gamification elements like quizzes, easter eggs, and QR codes. Brands need to evolve beyond just products; they should curate memorable experiences.

Recognize flaws and learn relentlessly. For example, Feastables' initial offering of dark chocolate didn't resonate with younger consumers. The takeaway? Reassess and pivot!

Jess underscored that, irrespective of retail's potential volume, D2C should anchor your strategy. It empowers brands to establish direct, honest relationships with customers, setting them up for genuine engagement.
A significant takeaway from Jess was the occasional oversight of the customer in various scenarios, leading to compromised customer experiences. Furthermore, Jess reminded budding brands that while tools are beneficial, many tasks can be effectively handled with simple solutions like Google Sheets coupled with regular customer surveys. The focus should be on the core mission, not merely on tools.
We'd like to express our gratitude to Anna Tumanova, Ellen Zhang, and Fernanda Arias from Gorgias, and a special acknowledgment to Jess Cervellon from Feastables.
Eager for more insights? Join the world's premier direct-to-consumer event, DTCxGlobal online, on October 11th and 12th. Mikko Rekola will return to the stage, sharing his expertise on how brands can sidestep common AI tool-related pitfalls. Learn more at DTCx6 Global