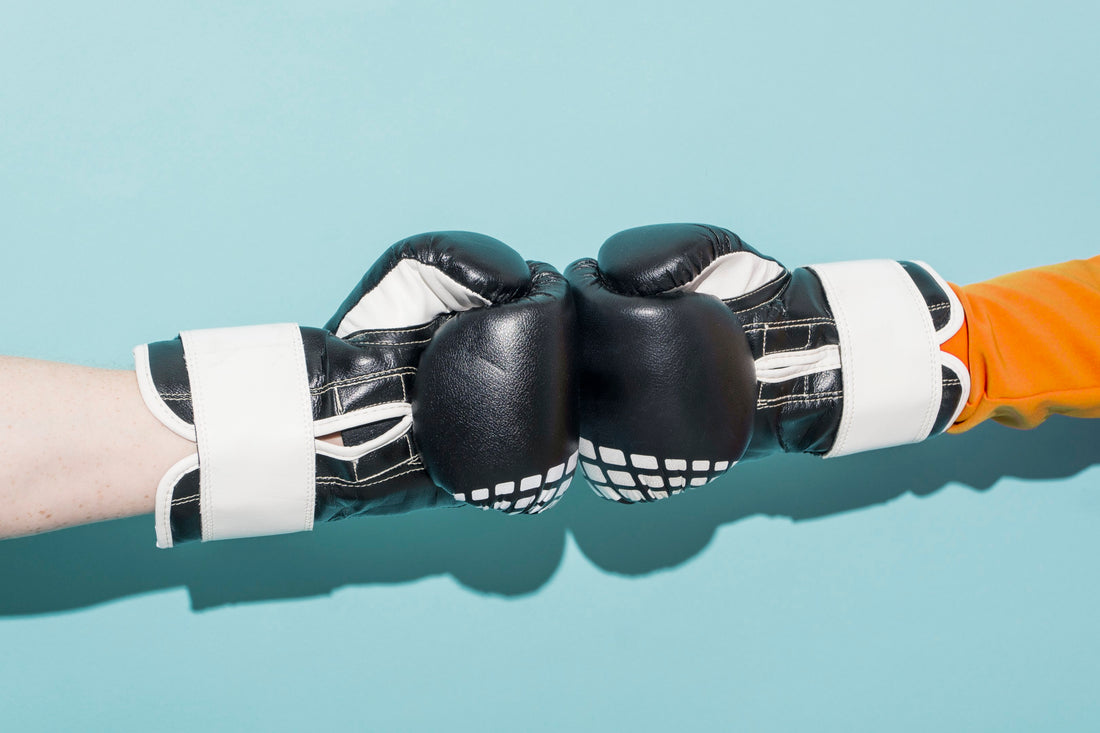 One of the most important business decisions you'll make as a merchant is: Which platform will you choose to run your business? 
Choosing the right platform means anticipating your future and your goals. There are only a limited number of platforms that truly can support your growing business.
In this blog, we'll answer the questions below. 
Is Magento better than Shopify?

What are the 5 main differences between Magento and Shopify

Which e-commerce platform suits your business better?
Is Magento better than Shopify?
Before getting into the nitty-gritty detail of each of the platforms. It's important to address the age-old question: Is Magento better than Shopify? The answer is simple: no. 
Each platform has its own pros and cons, strengths and weaknesses. While some businesses would be better off with Magento (i.e. B2B), Shopify is a great option for many merchants. It depends on your business needs and desires. Here below we'll discuss 5 key differences between Magento and Shopify, so you can find the best platform for your business. 
6 key differences between Magento and Shopify
1. Ease of use
Having an e-commerce platform that is easy to use will make it easier for you to experiment and edit your store whenever you want.
Whereas Shopify is easy to set up, Magento will require a more experienced developer. 
When comparing Shopify to Magento, Shopify comes out on top. Shopify is way easier than Magento for business owners to use. As Magento often uses confusing jargon and will need code in order to build your dream store, you will need technical knowledge to build and maintain your store. 
Building and maintaining your own store with Shopify is a lot easier. Whereas you'll need extensive knowledge of code (or hire a web developer) to build a Magento store, Shopify works with an easy drag-and-drop webshop builder.
Because most Shopify themes are optimized for mobile sites, you won't even have to worry about that. Considering mobile users are increasing, this comes in handy when you're developing a brand new webshop. 
| | |
| --- | --- |
| Shopify | Magento |
| You can use an easy drag-and-drop builder to build and edit your store | Steep learning curve to building your store. You 'll probably need to hire a web developer. |
| Interface is easy to use | Interface is fine but uses technical jargon |
If you need customizations or would like to add new features to your Shopify store, you will need to hire a Shopify expert,  but maintaining and running your day-to-day business is a lot easier with Shopify.
In short: Magento is definitely not suitable for beginners.  Merchants who'd like to maintain and edit their stores themselves (or their team) are better off with Shopify.
 2. Reliability: security, hosting, and speed

Worried about security, hosting, and load time? Shopify will take care of the hosting and security for you. It's included in their price. Unlike Magento, Shopify maintains the server, so you can expect very high availability and little downtime. 
"What was quite usual with a Magento system was that when you installed a new functionality in a store, some other function disappeared. As a retailer, I had to invest a lot in testing. In Shopify, the risk of the store breaking down is small, because you only tailor it when you touch the interfaces. That means that nobody outside Shopify can break the core of the online store."

- Miika Malinen 
In fact, 75% Magento stores are at high risk for cyber criminals As 43% of small businesses are targeted by cyberattacks (and an average malware attack costs about $2,5 million), cybersecurity is extremely important. Unlike Magento, Shopify is closed-source. Meaning that not everyone can touch the framework, which makes it much more susceptible to hackers.  
| | |
| --- | --- |
| Shopify | Magento |
| Faster load time on both mobile and desktop. | Slower load time (can be fixed but probably will need  a developer to help you). |
| Shopify maintains the server and hosting, so very high availability and little downtime. It's a hosted platform. | Magento is a self-hosted platform. You choose your hosting and may require a CDN.  |
| You don't need to worry about getting hacked or your shop's security. Shopify has its own security team and is PCI DDS compliant. | You're responsible for your own security (including your customer's CC information).  |
| Closed-source. Shopify is controlled by Shopify. | Open-source.  |
| The price of hosting, security, domain registration is included. | The price of hosting, security, and domain registration is not included. |
Conclusion: if you don't want to deal with security issues and hosting you're better off choosing Shopify.  
3. Support 
We get it. Support may be the last thing on your mind. But it's so important whenever you run into trouble. The sooner you can fix a problem, the quicker you can get back to your customers.
Keeping up with pesky details, new updates, making changes to your webshop can be tricky. A good webshop functions like a living breathing asset to your business. Continuously evolving and improving is just part of running a successful business. And whenever you need additional support, it's important to choose the right platform for your business. 
While Shopify has a dedicated support team to help you 24/7, Magento doesn't. Magento provides no support in the Open Source Edition, besides a help center site. Vendor support is only available in their Magento Commerce. Here below we've listed the support offers of each e-commerce platform.
| | |
| --- | --- |
| Shopify | Magento |
| Help Center | Help Center |
| 24/7 live chat support | x |
| Social media support | x |
| Email support | x |
| Video tutorials | x |
| Advanced specialist support  | Vendor supports only available in Magento Commerce edition |
| Community forums | Community forums |
Verdict: If you value a good support system, opt for Shopify
4. Sales tools and other features
You can't run an e-commerce store without sales tools. From integrating to different channels to recovering abandoned carts, these sales tools will help you reach your customers. Let's see what Shopify and Magento bring to the table:   
| | |
| --- | --- |
| Shopify | Magento |
| Abandoned cart recovery. | Abandoned cart recovery. |
| Multi-channel selling (built-in feature, so you can sell on Amazon, Facebook, Pinterest, and Instagram). | Multi-channel selling (only available through expensive extension). |
| Sell immaterial and physical products. | Good inventory system with good built-in features like bulk product import, product variants, total revenue reports. |
| Partnerships with third parties (USPS. DHL Express, and local extensions). | Shipping extensions for carrier integrations. |
| Apps are regulated by Shopify, so a stronger ecosystem. This does mean Shopify  has fewer apps (around 1,200 apps) than Magento | Unlike Shopify, Magento Marketplace has more extensions (5,000). These are however not regulated by Magento. Anyone is allowed to develop them. Finding an app that is continuously updated can be challenging |
| Variety of coupon codes from % to BOGO. Digital gift cards also work with Shopify POS. | Set percentage and fixed price discounts. |
| Checkout customization (To a certain degree. With Shopify Plus scripts allow custom features in checkout as well). | Checkout customization. |
| Buy button (lets you add an e-commerce buy button to your blogs, look book, sponsored content, and advertisements. Included in the Shopify monthly fee. | Buy button (will cost about $169 including installation fees for a 12-month period). |
| Built-in blog. | You'll need an extension to get a blog like Aheadworks or install a WordPress module. |
To sum up:  both have plenty of features and sales tools to run your business. Whereas Shopify has partnerships with third parties, Magento doesn't. That's something you will need to add on. Magento however does have more extensions and more customization options at check-out. 
5. Scalability 
Sure, scaling your business should always be on your agenda, and not taking your growth into account is one of the biggest mistakes merchants can make. The last thing any business owner wants is to lose sales because of downtime, queues, or lag. Ignoring scalability means you're not building a future-proof business supporting growth, Time and money will then be spent on scalability, and like all things' growth: time = money. If you want to stay ahead of the competition, you need an agile platform that can evolve with you. 
Both Shopify and Magento have plenty of apps and extensions to add extra functionality to your store, but which can help you scale up faster? 
| | |
| --- | --- |
| Shopify | Magento |
| Scaling up is simple. Just select the bigger plan. You don't need to build an architecture. You just buy a bigger plan.  | Scaling up depends on your host. You may need to change servers or switch hosts (usually, you will need to hire someone to help you with scalability). |
| Multicurrency is available in most countries via Shopify Payments. Flexible tax settings. For global expansion, clone stores can be built with each a different language. | Multiple languages and currencies can be added to each store. You could even offer different currencies and tax rates to the same store. |
| Shopify is made for B2C businesses, their templates are tailored to B2C businesses. When adding B2B transactions Shopify Plus can satisfy the growing need for a platform that manages large-scale B2B services. | Whether you're going B2B, B2C, or both - Magento can make it happen without having to re-platform or create additional niche commerce platforms. |
| Set individual product prices for different countries/regions (only available in Shopify Advance and  Plus plans) | Set individual product prices for different countries and regions through a paid extension. |
| Offers over 70 payment gateways within Shopify checkout. Payment gateways are managed by Payment Service Providers themselves, not 3rd parties. | Offers less payment gateways but includes the main ones like Paypal, Amazon Payments, and so forth.  |
Conclusion: Magento's has a strong reputation for flexibility and scalability. And supporting complex B2B needs is Magento's specialty. While Shopify is easily scalable, you will likely end up needing the functionalities of Shopify Plus if you're having complex B2B needs. It's however important to remember the reliability of scaling up too. In fact, it's the reason why trampoline giant, Acon, decided to re-platform from Magento to Shopify Plus. 
A great example of this is when Gymshark's Magento site crashed during the peak sales for any retailer: Black Friday. Gymshark's site was down for eight hours which cost Gymshark around an estimated £100,000. Needless to say, Gymshark decided to migrate their store to Shopify Plus. 
6. Price and value
This is where things get interesting: let's talk about money and value! 
The real difference between the two platforms is that Magento is a self-hosted platform, while Shopify is a hosted platform. But what does that actually mean?
To use Magento you'll need to find your own web hosting, security, extensions, and your web domain. Meanwhile, a hosted platform like Shopify will take care of this. It's included in their price plans. 
Magento can be cheaper for those who are tech-savvy enough to deal with their own updates, finding their web hosting, etc. However, Shopify is the better solution for merchants who like to focus on their business. As Shopify manages all things' hosting and security, you can focus on things that really matter: your business.
Pro tip:  Depending on the platform you choose, do calculate the final project price as they may vary significantly. While Shopify includes all hosting and security fees, Magento doesn't. 
Truth be told: you probably end up paying someone to update and deal with their security patches each month when you choose Magento.  The only real difference is that Magento doesn't include this in their pricing. This makes Magento seem cheaper. Once you add the additional fees of updating and maintaining your own store, you'll probably be a lot better off with Shopify. 
Shopify

Magento

Shopify Basic ($29/ month)

Shopify ($79/month)

Advanced Shopify ($299)

Basic Magento is free

enterprise edition (starts $22,000/ yearly)

Hosting included in the price

Hosting not included

SiteGround's shared hosting price plans

Startup: $9.95/month

Grow Big: $19.95/month

GoGeek: $29.95

Security included in the price

Not included will cost you around $29-100 a month

Support included in the price

Not included

Web domain included in the price

Not included will cost you about $10 - $25 a year

Includes SSL Certificate Cost

Not included SSL Certificate but when selecting siteground hosting you will receive it for free. Otherwise, it will cost you anywhere between $200 - $600 a year.

Apps and add-ons are regulated by Shopify this means the apps are regularly updated and held up to Shopify's standards. (some are free but likely will need some paid apps to optimize your store further)

Many choices of apps and extensions in Magento marketplace ($0 - $2000). Most apps will cost you around $90. If you like to integrate your online store with Facebook you'll pay $199. With Shopify this is free.

Bandwidth fee included in the price

Bandwith fees not included
Conclusion: although Shopify is less customizable than Magento, in terms of price and value, you'll be better off using Shopify. 
Ready to migrate your store to Shopify? 
Get in touch or read more about our re-platforming service.