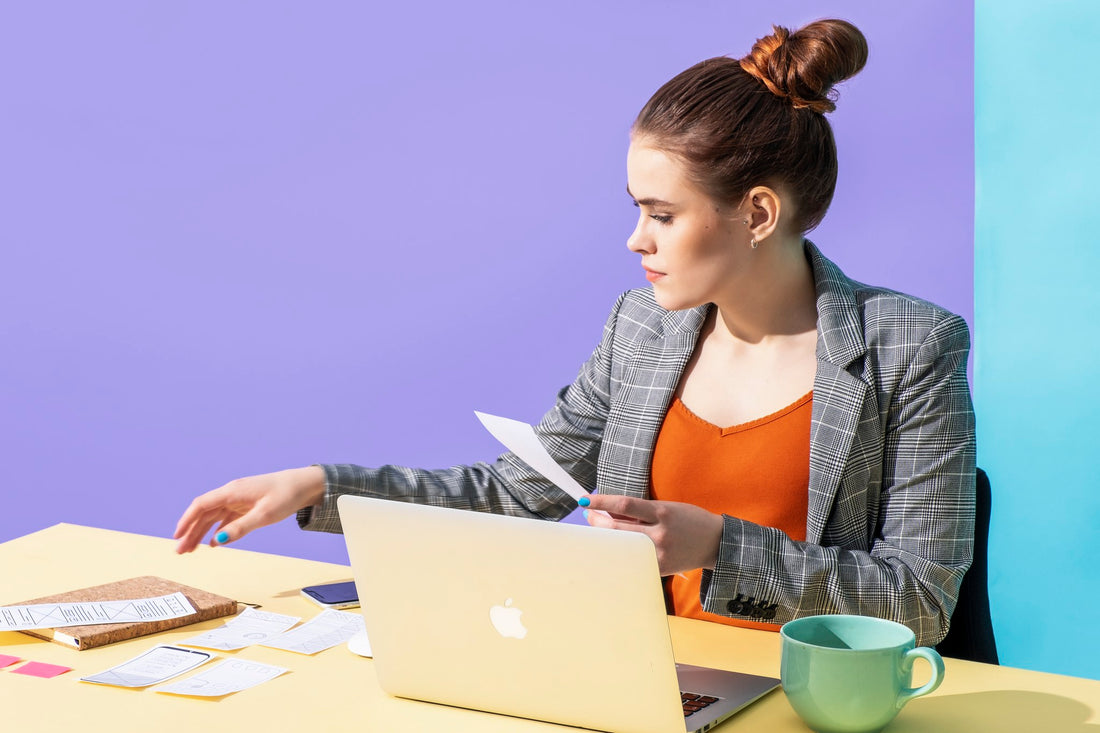 Corporations' financial management relies on real-time transparency and that is why we chose NetSuite
 "The role of CFO in a fast growing international corporation is to support management in decision making and well timed investments as well as balancing cash flows. To be successful you need to be able to dig into real-time financial figures on Group level."
Kaisu Piisilä, CFO, Woolman Oy
When is the right time to invest in transparency of financial management?
We asked CFO Kaisu Piisilä from the perspective of the CFO of a growth company in the ICT sector, -when is it time to upgrade from accounting systems to financial management systems? Kaisu has experience in implementing financial management systems in Valamis Group Oy and Woolman. From her experience, the answer is found in everyday situations that are becoming more and more laborious to deal with. Innocent questions from colleagues start causing palpitations in the following.
Can you identify with these situations?
✔️ The first subsidiary, usually a foreign one, results in losing visibility to accounting on the whole, on group level. The reviewing of companies must be done one by one, and the analysis and reports need to be assembled in Excel, which exposes to human, and formula errors.
✔️ A quick question from business management: "What was our product turnover last month?" brings beads of sweat to your forehead, because answering the question requires first individual reviewing of the accounts of several companies. And second, putting the data together to find the answer. This is because your  billing system only tells you what has been invoiced, not your revenue.
✔️ "What does our cash situation look like?" -is no easier question to answer. In growth companies, the cash register is a constant priority. Managing cash becomes nearly impossible, if the reality of purchase and sales ledgers, as well as the balances of bank accounts of companies have to be checked from many systems. 

From the CFO's perspective, what were the most significant challenges you set out to solve?
For us as probably for many other companies too, financial management relied heavily on accounting systems. We created our own best practice to be able to deliver reports and analysis for the management team and the board. When we had more than one subsidiary, reporting schedules were on different dates in different countries, not to mention the multiple currencies in use. Putting together the data to deliver reports became very laborious. CFOs in general, play an important role in raising funds to ensure growth. I began to have less and less time for this important role, as my time was spent compiling data and even simple reports such as consolidated earnings and balance sheets always required manual work.
Our common goal among management was to find a system that would provide a solution to the following key challenges:
Real-time transparency to group-wide operations and cash register

Business management data on products and services for decision making purposes

Ease of assembling and updating analysis, reports and forecasts to support management and board work
Challenge 1.Transparency to group-wide operations and cash register
With our management we decided that we would no longer do any extra manual work, but would look for a system that truly does the work for us. We wanted the financial information of all subsidiaries in one system. Requirement was to have information generated at different times, in several currencies and in foreign languages ​​be visible in the overall view.

We also wanted to be able to drill in from the group sheet to different accounts of different companies, all the way down to the invoice level. It was important for us to delve into the business dimensions on a group level. We refused to dig into the data one company at a time any longer, as we were required to do with accounting systems. 

The need for information in companies is very diverse depending on the role of the inquirer. Therefore, we wanted a solution that also enabled us to reduce the number of inquiries that fragment the work of our financial team in everyday situations. We opted for a system where we were able to build role-based views for business managers, and where they could see the KPIs that are relevant to them at any time, any place on their cell phone screen.
Challenge 2. Business management data on products and services for decision making 
A skilled CFO has the ability to support business owners and management in decision making. When the pace is fast and constantly being reviewed, making informed decisions needs to be based on data rather than feel. Every so often, project managers pause to consider if their work is profitable or not - or if they are making a loss in business? My role as CFO is to give perspective to these situations and ensure they have all the information they need.

Companies with more than one business logic, we tend to compare incomparable things with one other from time to time. For example, the costs and earning logic of products and services are very different. Therefore their profitability needs to be calculated differently. So, instead of rushing to "kill your darlings", a better approach is to really understand your darlings and make changes accordingly. The value of dialogue is unmatched in these situations. 

Pausing to look at the overall finances with business management regularly is important. It helps me as the CFO in planning finances, as well as anticipating finance needs and being in sync with planned investments. We wanted to find and spend more time on planning these together.
Challenge 3. Analysis and reports for management, board meetings and other stakeholders
One important role the CFO has is the responsibility to prepare regular reports for the Board and stakeholders. Prior to having NetSuite, consolidated data for board meetings was compiled from various systems where it was located in accordance with national accounting practices in various locations on charts of accounts, in different foreign languages and currencies. Assembling reports was very time consuming, and even with meticulous work, mismatched figures sometimes occurred, and this if anything is a nightmare for every CFO.

Our aim was to achieve a situation where information is obtained from one system, in one language, and through the same chart of accounts for all companies and consolidated at the group level. There was also a will to get rid of currency differences in the Group-level review. We seeked to reduce manual work as well as to eliminate the occurrence of human errors. Since the need for reporting is ongoing, we wanted a system that would support regular reporting and would also be convenient in creating new requested reports.
How did you compare different systems before deciding on NetSuite?
I myself spent a lot of time comparing different systems. My biggest learning was the realization that the majority of the systems I studied were actually accounting systems or more ERP orientated. We wanted a financial management system that could handle an internationally growing Group. After doing an in-depth dive into NetSuite's financial management functions and understanding how we could excavate into our business dimensions, in real time on Group level, we made the decision to move forward with the NetSuite deployment.
What are the key takeaways from NetSuite Deployment?
When we asked this question from Kaisu, she had a list of advice ready. As she has personal experience in Netsuite implementation, here is her list of the most important doctrines.
 ✔️ Read and draft the supplier agreement with care. Pay particular attention to the stage at which the deployment is complete and the collaboration moves to the maintenance stage. Once things are clearly documented, it is easy for both parties to commit to the agreement. If possible, specify how to act in situations where the supplier has promised that the functionalities are ready and available (eg. VAT charts for international operations) and it later turns out that they are not available for one or more of your market areas.

✔️ In the agreement, make sure that the deployment phase is not completed until the information of all subsidiaries is located in NetSuite. The information of the parent company does not yet lead to the desired overall result of transparency.

✔️ An unfinished implementation should not be accepted in any subsidiary.

✔️ The transition from the old system to the new one should be done distinctly. Previous history is retained in the old system and opening balances are exported to NetSuite. This will plainly set the new system on a solid basis and enable you to establish new, best practices.

✔️In my experience,it is worthwhile to make the transition one company at a time. Financial data runs and cumulates in each company all the time, and it's not nice to run beside it if things don't work as planned in multi company environments.

✔️ Prepare for the fact that Group calculation and Group accounting  must be built by yourself to serve the needs of your company, in the minimum you must be closely involved. This is an action point where you should invest time when negotiating with suppliers. Differences in the ability to build Group-specific functionalities are considerable among suppliers.

✔️ Stay true to your original needs in NetSuite implementation. The most important thing for us, was to have a financial management system that provides Group level reporting, but also manages accounting. Many suppliers approach NetSuite through the lenses of accounting services where your financial management needs may become a lesser priority. Ask suppliers for references of clients, with whom they have built NetSuite capabilities for international subsidiaries including  financial management. Then ask those clients to learn about their experience.

✔️ Make it clear to yourself whether you are outsourcing accounting to a NetSuite supplier at the same time, or whether you want to decide on who will do your accounting at a later stage. By answering this question, you will be better able to compare suppliers' approaches for deploying NetSuite. If you are outsourcing accounting, remember that responsibility for your accounting will not be transferred to the accounting supplier until after the agreed date of starting the accounting agreement.

✔️ Be prepared for a fair amount of your own work in NetSuite deployment. This is a business critical investment for your company, so  the responsibility during the implementation cannot be outsourced. Keep hold of your vision and the original target at all times. This way you won't get sidetracked on the journey.

✔️ NetSuite as is, is not quite as automated as many accounting systems in the Nordic countries are when it comes to handling purchase invoices or payments. When comparing suppliers, go deeper and ask what additional services or excellence they can provide to get the most of your NetSuite in the long run.

✔️ Ask the suppliers for customer references before entering into an agreement. 
"If anywhere, then especially in financial management you want to find a partner who genuinely holds your hand, supports you with both the deployment and the continuous use of NetSuite in the long run."
Would you recommend NetSuite as a solution?
Yes, absolutely and without reservation. Once you get a taste of the delicacy of being able to open a Group figures and delve into the operations of any subsidiary on account and invoice level from a single chapter in a group report, no other way will be acceptable ever again. 
Role of the CFO is lonely, expectations and responsibilities are high. To be successful in the role, you must have a system that supports your accomplishments in financial management. You have to be able to trust the numbers you show to the others.
For me, the benefit is that I always have real-time transparency to how we are doing. Balancing with the cash register is possible by having visibility to the current situation of purchase and sales invoices on Group level, as well as the balances of all bank accounts in one currency in one view. Now I am able to prioritize by the key factors that are important to us.
One of the driving forces to take on the role of CFO with Woolman, was the NetSuite expertise, which we are investing in and where we have a ten person development team. I take part in our NetSuite development as an expert, because our own subsidiaries in three countries raise demand for which we develop solutions. So you could say, we eat our own dogfood. 
Can you be contacted on your NetSuite experiences?
Of course I will answer NetSuite questions based on my learnings. My experiences are from SaaS services and ICT companies and I know these best. But at the end of the day, the CFO's work in finances is finances, be it a manufacturing or a cloud service company.
 Would you like to discuss further?  
Learn how you can get started on NetSuite with Woolman