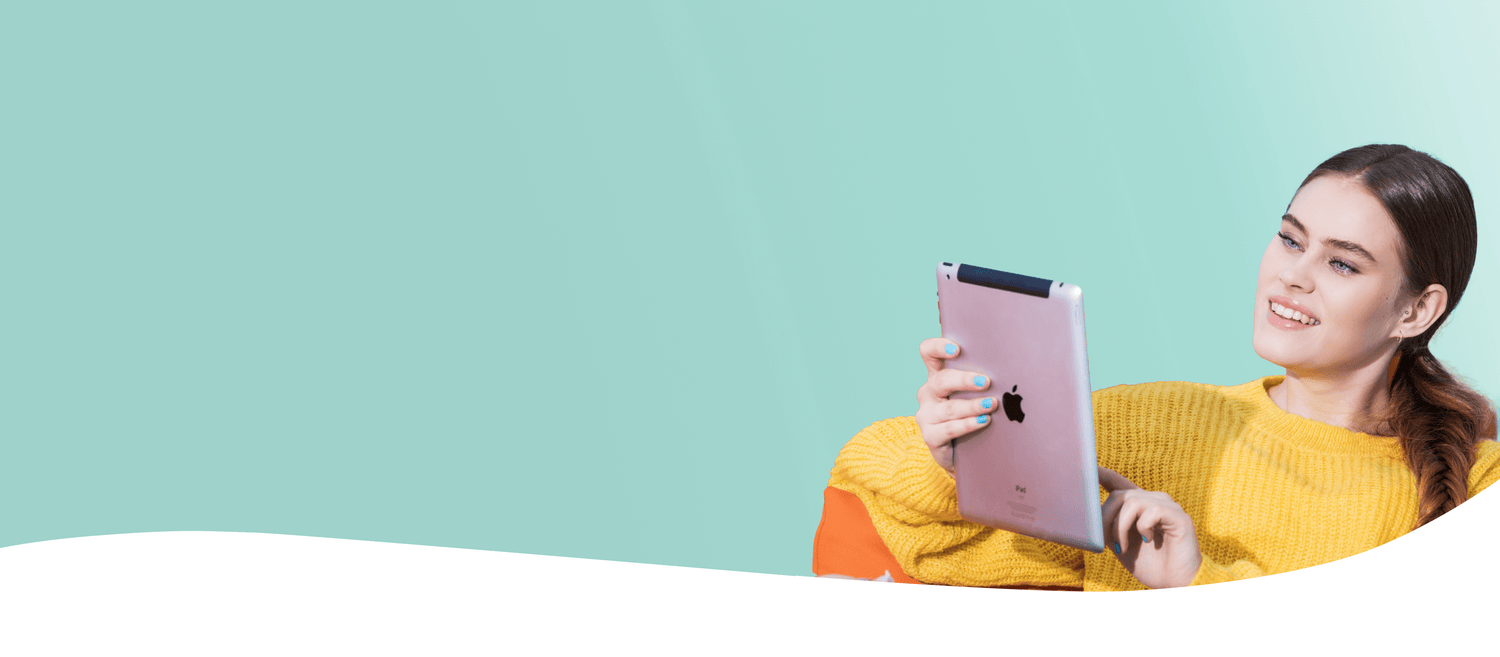 Migrate to Shopify
Looking for a smooth, stress-free switch to Shopify? Our team of Shopify migrations experts will guide the way.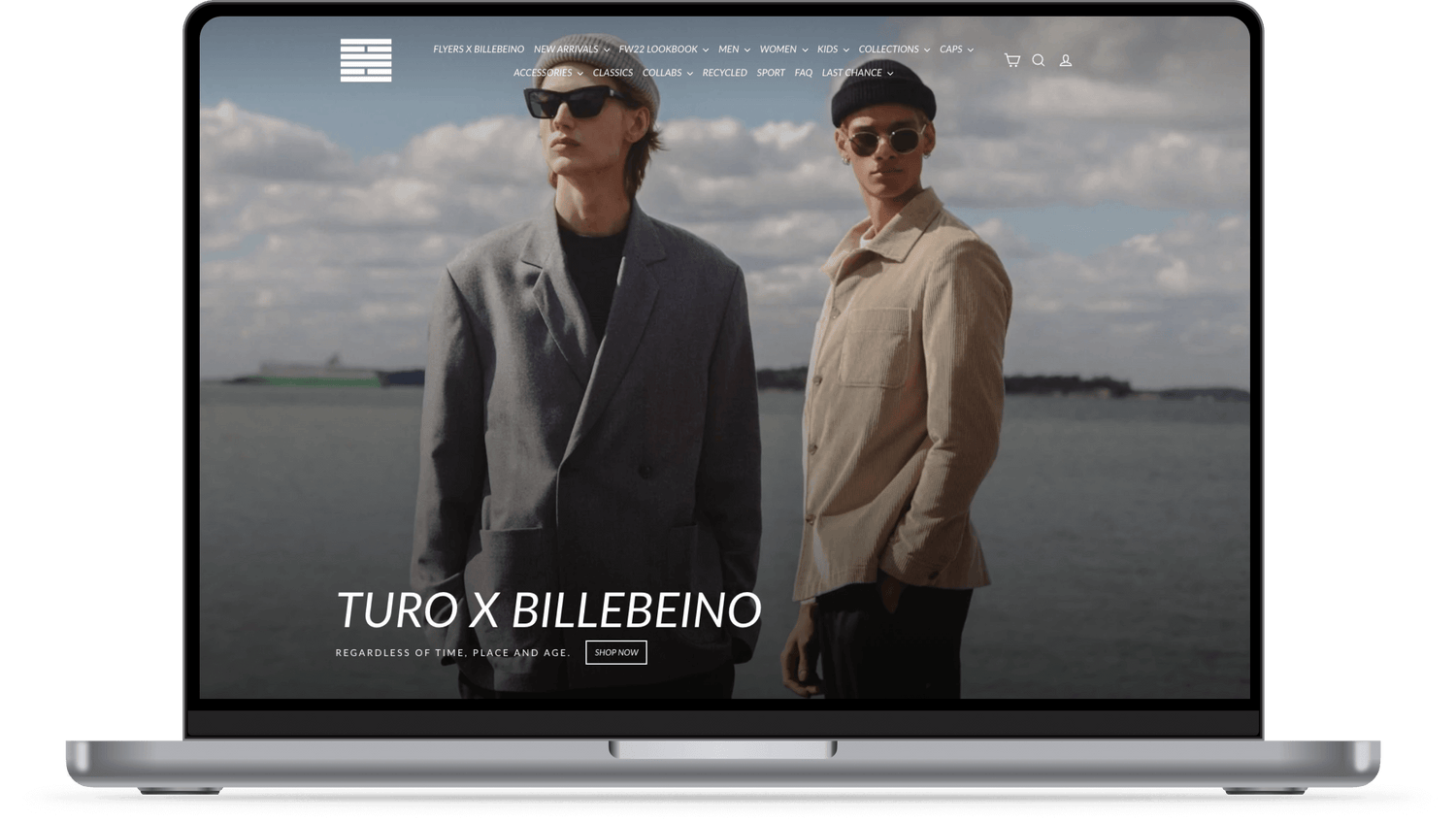 SAVE AND EASY
The all-in-one migration service
Are you spending time fixing endless bugs, security issues, technical complexities, and dealing with outdated functionalities? Switch to a more user-friendly and reliable platform, so you can focus on what truly matters - developing your business.
✔️ Full-service migration
✔️ Business design
✔️ UX design
✔️ Customer data and order history retention
✔️ SEO Retention
✔️ Integration with third-party services and tools
✔️ Custom theme design and integrations
Frequently asked questions
What makes Woolman's re-platforming to Shopify unique?

Tech houses make great code and design agencies create slick designs. We make eCommerce stores that sell. It's never only about the platform, but how to best use it. We have learned that to help companies like yours, we need to extend our hand and be there all the way. This means you'll have a long-life business partner. Not just to launch or re-platform your store, but also to scale up -globally! In short: your new store will be powered by Shopify and superpowered by Woolman.
Why do other successful brands choose Shopify Plus?

- Reliable and constantly updated
- User-friendly store management
- High level of security Free SSL
- Certificate Endless possibilities
- Automatically uploads your product to other marketplaces e.g. Amazon, eBay, Facebook.
- Reduces technical complexities and manual labor
- More payment provider options
- Unlimited scalability levels
- A dedicated support team

And much more. Read here all about Shopify Plus and it's features.
Is it easy to migrate my store to Shopify Plus?

Migrating your product data, customer data, order histories, traffic, and SEO is rarely plug-and-play. Our experts will guide you through your migration journey and map out what is necessary, so nothing gets lost.

We've migrated over 50 brands to Shopify Plus so rest assured: we know a thing or two about making smooth Shopify migrations. As our team consists of merchants themselves, they'll understand your concerns and speak the same language as you. We'll accompany you through your entire migration journey and make sure that your valuable data, traffic, and integrations are transferred safely. Are you migrating from Magento? Read more about our Shopify Plus & Magento.
How much does Shopify Plus costs?
How do you migrate my store to Shopify?

We don't just migrate your store - we craft your dream store.

Like any great partnership, we believe that greatness can only be achieved when working together. This means we'll have to dig deep and uncover your current eCommerce pain points together, hand-in-hand. 

Here below we listed our proven re-platforming process, so we can seamlessly migrate your eCommerce store and go beyond expectations.

Step 1 - Analyzing your current store & eCommerce desires. First, we define your current pain points, technical problems, and desired eCommerce concept. 

Step 2 - Choosing the theme, design, integrations, and apps. Next, we choose the right theme design to elevate your brand experience. Then select the right integrations and apps that solve current pain points and will superpower your online store.

Step 3: Stress-free transition to the future. Finally, we smoothly migrate your store, without losing any data or SEO ranking. We'll then train your team to use and maintain your new Shopify store. We'll even continue to assist whenever needed. Whether it's running Facebook ads or scaling up, we go above and beyond!
How about all the integrations we need?

Don't worry about the back-office integrations, we'll take care of them. Shopify is a superb platform that already has built-in integrations to the most-used software services around the world. If your ERP, WMS, or CRM are not on the list, we'll build the connection.

No matter how complex, challenging, or custom-designed, we can handle it. We've built some of the most complicated integrations to the Shopify Platform. Rest assured: you'll never have to lose sleep over integration issues again!

Read more about Woolman integration app in App Development FAQ's.
What if I need custom design or an app for my brand?

This is what we do best - creating kick-ass custom designs and applications for Shopify Stores.  Of course, your brand deserves an excellent design, but more importantly - a design that works well for your business. Your webshop will need to have the necessary functionalities but also great UX, so your visitors are steered towards your shopping cart.

When we draft your webshop design, we'll carefully plan the customer journey and take your specific requirements into account. Our experienced designers will then bring your brand to life by delivering a UX-friendly design that easily converts casual shoppers into super fans, and increases your customer lifetime value (CLV).
Nowadays there is a lot of buzz around headless commerce -  and that might be a good path for your brand -  however, with our knowledge of Shopify, we can create any design also on the native front-end without adding complexity. As with every decision, we're here to help you make the right choices for your business needs. Sometimes that means going headless - and sometimes not.

Read more about Headless commerce here.
Should I migrate to Shopify or Shopify Plus?

It's no secret we're Shopify advocates. It's a great platform for all businesses and has all the necessary tools to launch a successful brand. But when your business is expanding, you may find yourself needing more functionalities and automation tools. That's when Shopify Plus takes the stage. Shopify Plus is even more dynamic, customizable and scalable than Shopify. Perfect for high-volume businesses who like to build a custom shopping experience that will take their businesses to the next level. Here below we've listed some of Shopify Plus benefits.

- Multiple stores: add up to 10 stores without extra price and manage them with ease
- Shopify WholeSale Channel for B2B sales with customer-specific pricing
- Use Shopify Point of Sale (POS) in up to 100 physical stores
-Checkout Customization
-Added functionalities for growth: e.g. Scripts, Launchpad & Shopify Flow
-Unlimited bandwidth to handle a high influx of traffic: plus 200TB of storage
- Faster APIs to move masses of data between your store, integrations and custom apps with lightning speed
- Dedicated merchant success manager from Shopify's store support (which can really be beneficial when time = equals money)
Can't find your questions here? We're happy to help. Just contact us.