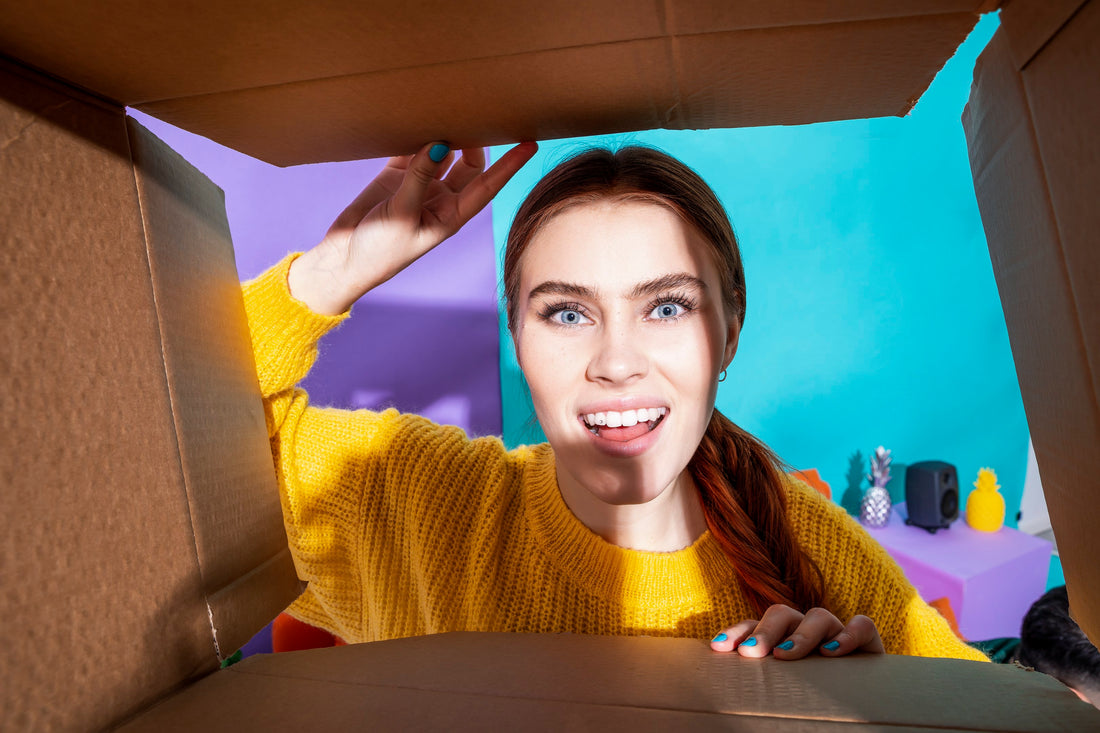 How To Keep Your Customers Coming Back With a Well-Planned Post-Purchase Strategy
Many eCommerce businesses focus mainly on achieving sales conversions and neglect to implement a post-purchase marketing strategy. When it comes to customer acquisition versus customer retention, however, the stats speak for themselves:
Acquiring a new customer is 5 to 25 times more costly than retaining one. And yet, only 18% of businesses focus on customer retention. 
The same statistics also indicate that increasing retention rates by just 5% could help increase profits by anything from 25% to a whopping 95%!
Nurturing your existing clients should therefore be paired with your customer acquisition efforts. 
Here are a few tips on how to win your customers over and over again and increase customer retention with a bullet-proof post-purchase marketing plan:
1. Build An Email Marketing Strategy
If you don't already have an email marketing strategy, it's high time you create one. There are excellent tools to help you with email automation, so you don't have to worry about when, how, or even who to send emails to. 
Take Klaviyo, for example. This email automation tool offers advanced segmentation, testing, and analytics. With Klaviyo, you can take your email personalization to a whole new level.
Sending engaging emails to your audience helps you build relationships with your customers before and after their purchase. Keep in mind that each message you send must add value to your customer's experience. If it doesn't, you might risk losing them.
Your post-purchase emailing strategy should at least contain the following emails:
Order confirmation email
This is your first chance to connect with the customer after completing their purchase. Instead of simply stating that they have ordered such and such, consider adding clever copy and branding to the email. Your customer is probably thrilled to receive your product, so why not add a little to that excitement?
Thank you email
To really connect with your customer, consider sending them a separate thank you email. After all, they just bought your product and trusted you with their information and credit card.
Also, thank you emails get noticed pretty well. According to Remarkety, the open rate for a thank you email is as high as 42%. Not to mention the 18% click-through rate it receives. 
And depending on what you include in the email itself, stats from over 500 online merchants show that conversion rates reach an average of 10%.
In addition, you can share other important information such as new product launches or other exciting news in your emails. This most likely increases your brand awareness and trustworthiness among your existing customers. 
2. Ask For A Product Review
Nearly 93% of customers read online reviews before buying a product. That's a pretty impressive statistic—something you shouldn't overlook. Asking your customers to leave a product review has many advantages: it will help increase consumer trust and help your business rank higher in search engine results. 
Use a tool like Yotpo to collect these customer reviews and present them on your site. Not only does Yotpo work seamlessly with your Shopify store, it can also be integrated with Google and Facebook marketing to boost brand discovery and increase traffic from search and social media channels.
Customers who leave positive reviews are more likely to become brand advocates in the long run. 
Negative reviews, on the other hand, may have damaging consequences for your business. Repeated one-star reviews keep potential customers away like insect repellent. 
But don't be discouraged. Getting bad feedback once in a while is not the end of the world. In fact, receiving negative reviews occasionally suggests that they are real, and they make your positive reviews look more authentic. 
You can always combat bad reviews by getting more of the good ones. One way to do this is to improve your product or service based on customer feedback.
3. Ask Feedback From Your Customers: The Post-Purchase Survey
Take the guesswork out of what your customers think. Ask them directly! Feedback is precious. It gives you first-hand information about what kind of problems your customers face during the purchase process and what issues they might have with your products. It's one of the most effective ways to catapult your brand into new heights. 
A detailed post-purchase survey lets your client go through all the steps of the purchasing process and gives you enough information on where to improve your service or product. But there are other ways too to get feedback from your customers: you can use the live chat function to collect information or engage with your customers on social media, for instance.
Any feedback is gold. So treat it as such.
Also, listening to your customers will most likely turn them loyal as they feel heard and appreciated.
4. Offer Customer Loyalty Programs
A great way to increase customer retention and loyalty even more, is to offer a reward program. 
A loyalty reward program gives repeat shoppers added benefits and promotions as each purchase earns some kind of reward. It motivates customers to continue buying from you instead of your competitors.
Depending on what type of loyalty reward program you run, you might offer discounts, early access to products, members-only offers, etc. 
There are multiple benefits of having a rewards program: your customer retention rates are likely to increase, you'll get more referrals, you will see a boost in your sales, and you'll most likely gain advocates for your brand.
5. Send Replenishment Reminders
Imagine you have a cat, Frodo. Frodo is a delicate hairless sphynx cat with multiple skin issues and several food allergies. Therefore he is on a special grain-free, sardine-free, high-pumpkin kibble only available for purchase online. To avoid Frodo's rash from flaring up, you need to make sure there's always food in stock in your cupboard.  
Luckily your trusted online pet shop sends a replenishment reminder well in advance before you run out so you both can sleep your nights peacefully without scratching.  
Creating a replenishment flow is a valuable way to nurture your customers at different points during their lifecycles. 
A replenishment reminder email works well with repeatedly bought products like cosmetics, supplements, hygiene products, and pet supplies, such as Frodo's specialized kibble.
6. Improve Your Refund and Return Policies
Did you know that around 67% of shoppers check the returns page before purchasing? Your return policy is a deal-breaker not only for first-time shoppers but for those loyal customers as well. Having solid refund and return policies will indicate that your brand is trustworthy. Customers are also likely to spend more if they feel buying from you is low-risk.
Place your return policy so that the visitor can see it before purchasing. Consider adding it to your website's footer, FAQ section, and product page. Share the return policy on your confirmation email too, as this will most likely be the first place they'll start looking for information if they face issues with the product. 
Remember, you want to provide the best customer experience possible to keep them coming back for more.
Treat your existing customer base as a valuable asset to your store. After all, they are the ones who already know your brand, are familiar with your products and the service you provide. 
Focusing on improving the experience for these existing clients can be a powerful way to increase customer retention and boost your eCommerce sales.
LEARN MORE:
Ready to skyrocket your eCommerce sales with a well-planned post-purchase marketing strategy?
JENNI REHN, SEO CONTENT SPECIALIST, WOOLMAN OY