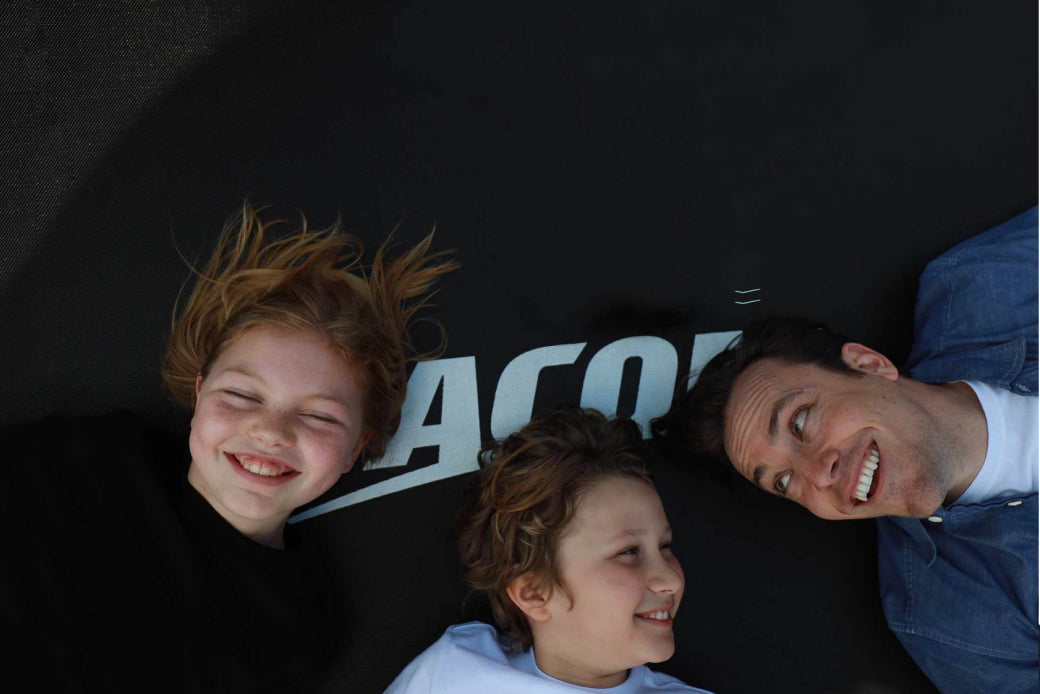 Migrating to a new eCommerce platform can seem daunting, especially when you're an industry leader like International trampoline giant, Acon. Luckily, Acon turned to a trusted Shopify Plus Partner, Woolman to facilitate a stress-free migration. 
Underperforming Magento, hindering international growth
When you're an industry leader like Acon, you don't want to migrate your store unless there is a significant ROI for doing so. For Acon however, it was pretty clear: their current Magento store was holding them back. 
Time spent on fixing bugs instead of international development
Unable to foster & nurture Acon's growing community
Lack of reliability & scalability for International growth
The trouble with order management between all their sales channels, namely Amazon.
In fact, Acon's Magento store was unable to foster and nurture Acon's growing community. Time and money sank to maintenances and bug fixes, instead of international development. What was perhaps even more detrimental, Acon's old Magento store caused trouble with their order management between all their sales channels, specifically Amazon. Long story short: Magento was hindering Acon's international growth. 
Replatforming from Magento to Shopify Plus 
"We were specifically looking for scalability from an e-commerce platform and that is what Shopify has delivered" - Marko Manninen, The VP of Acon
To boost international growth, Acon needed a platform that would accelerate their growth - not just for now, but for their future as well. After careful consideration, it became clear there was only one platform that could propel Acon into the future: Shopify Plus. 
Switched to a simple, multi-store scalable multi-store ecosystem, where each market area has its currencies, shipping partners, and language. 
Streamlined Acon's order management between all sales channels, including Amazon, to one central place.
Installed easy automatization tools for

 

growing & nurturing

 

Acon's growing community 
Acon's several online stores switched to the Shopify Plus platform one by one. The first was the US online store, after that other stores have been opened through efficient cloning: Acon24.se and Acon.fi with more to come. Once the look and functions of one store have been published, duplicating it into stores for other languages and market regions is fast.
The result?
Marko Manninen, The VP of Acon, graded woolman with A+ for excellent co-operation and exceptional service.
Acon has become a success story that most brands only dream of. By migrating to Shopify Plus, Acon was able to easily scale up, expand into new markets and utilize their sales channels much more effectivity: 
Acon's Amazon sales have topped 3 million euro
The USA became their number one market
Turned Magento limitations into International growth with Shopify Plus
Exceeded their set sale goals 
First store was up and running within 4 weeks
5900 visitors gained each day
1400000 in sales 
When checking their efficacy and performance figures, Acon noticed changes in the organic growth of online stores that had switched to Shopify. Previously, the fragmentation of the e-commerce platform used had caused poor results from an SEO perspective. The SEO issues have been fixed upon moving to Shopify Plus.
"We have now been able to concentrate on online retail and campaigns. We haven't spent time putting out fires," - Marko Manninen says.
Now, Acon is going through the daily routine of running their online stores and learning the ever improving features of the platform.
"We're now at the stage where we are founded on a holistic e-commerce platform with functions we can rely on."
Acon team praise Woolman for keeping the schedule, even though the project deadlines were tight at times.
"The dialogue has been good, including the ability to say no when needed. Easy, open communication is a really big advantage," - Marko Manninen says.
Acon has five online stores and three brick-and-mortar stores of its own: two in Finland and one in the US state of Minnesota. The company's products are sold on Amazon, eBay and in Walmart, in addition to its own stores. 
Over 90% of the company's sales happen online. Everything that is done on social media and search engines is significant work. Especially the video' like their training video's, thrill seeking videos, the first trampoline in space video plays a large role.
"We try to push our brand forward by creating certain mental images and producing certain materials."  
Ready to take your business to new heights just like Acon? 
Need more inspiration? Read more 

customer success stories here: