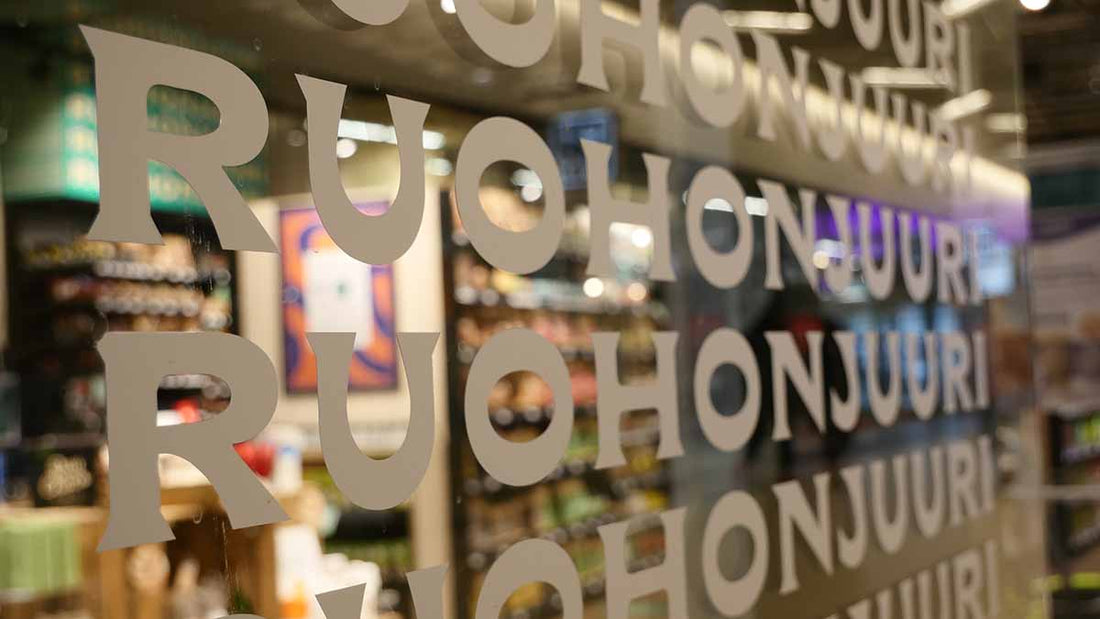 When Ruohonjuuri opened its first brick-and-mortar store outside Finland, in Sweden, it was time to start doing things differently. Ruohonjuuri updated its logo and image for its new store,  and gave its Swedish operations their own international name, Happy Food Store.
Expanding to Sweden set things in motion. Happy Food Store had to rethink its whole logistics and warehousing.
The company identified its bottlenecks. The logistics between the online and physical Finnish stores had worked well until customer numbers became too large. Space had to be made for growth, and the solution was found in logistics and warehousing. Operations had to be brought to a new level to increase online sales and make physical sales more effective both in Finland and abroad.
In the end, it's the customer who benefits
There was no point in trying to solve logistics and warehousing alone. Happy Food Store chose Woolman to support it in its decision making.
– Strategically, logistics is a big deal. If you make a mistake and choose the wrong partner, it can come back to haunt you. It's worth getting the help of professionals to find a solution – it really does pay for itself in time, says Topias Nieminen, Development Manager and Executive Vice President at Happy Food Store.
Woolman's extensive network and expertise meant that when Happy Food Store was weighing up its options, it could sit down with the best possible service provider.
By spring 2018 Happy Food Store's solution had moved on to more detailed negotiations. With a future partner it's important to establish how different systems will work together in the end.
– We do an internal risk assessment. The customer and how they see our processes are always central, Nieminen says.
The customer benefits from more streamlined functions. What's more, the Nordic and even bigger markets are a step closer.
Eleven stores on an equal footing
When some functions are outsourced, the risk from the customer service perspective is whether everything can be done in the same way as before.
– If we don't have all the functions in our own hands, we have to think about how we act in different customer service situations. The most important thing is to make sure the customer is satisfied, Nieminen says.
The new logistics and warehousing solution has put all 11 Happy Food Store stores in Finland on an equal footing. A customer in Oulu can choose from the same range as a customer in Happy Food Store's largest store in the Kamppi centre in Helsinki.
Previously, the Happy Food Store online store was run through the physical store in Kamppi. Taking the order assembly, packing and other operations out of the store's aisles and back rooms meant that the shop assistants could concentrate on serving customers.
The online store is still a part of the brick-and-mortar ones, but now in a way that expands the range on the shelves. An assistant can order a product that is temporarily out of stock into the store for a customer. They can sell a customer the whole Happy Food Store product range.
Via Sweden to the world – and ambitious goals at home
When a store expands internationally, it must think carefully about who its target group is. It can't conquer hearts in Central Europe with Central European products.
– We should focus on what our strengths are from a Finnish perspective. A good example would be to present Nordic products as our strongest suit, Nieminen says.
Recessions have been the best growth years for Happy Food Store. Nieminen says that's when people concentrate more on themselves, as they are too cash-strapped for large purchases. But they don't need to wait for another downturn.
– Now it's starting to look like investing in yourself is a permanent state of affairs. People consider wellbeing and staying well important.  
In the end, it is the customer – specifically a happy customer – who is at the centre of growth and efficiency.
– I hope we can raise our customer service level even higher in the future. We're overhauling our customer loyalty scheme. This means we'll be able to personalise our services more customer specifically, Nieminen says. 
Are you deciding on new directions for your business? If you need support and help in your decision making, get in touch!