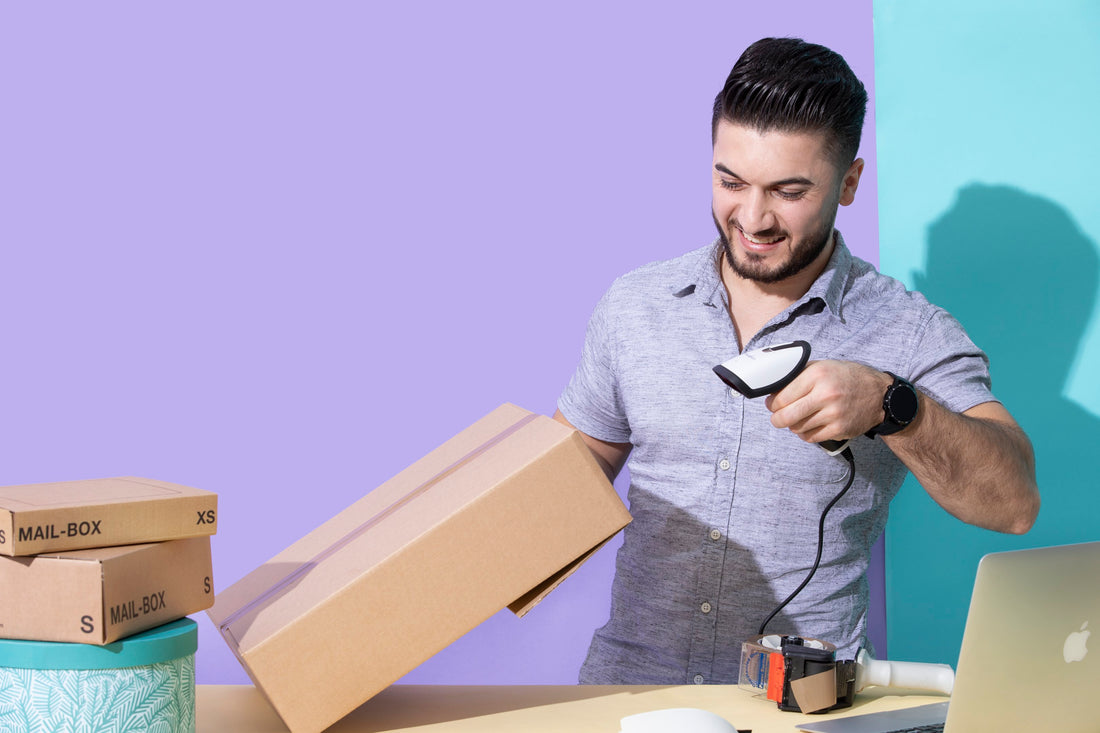 Shopify just launched its new and well-awaited native B2B capabilities in June (2022) as part of Shopify Plus platform. Now all DTC brands on Shopify Plus can use their existing eCommerce platform also for wholesale and caring for their reseller network without any unnecessary customisations or apps. Our prediction is that many B2B companies will follow and also adopt Shopify Plus to grow their business with Shopify Plus because of its exceptional ecosystem with marketing tools and sales tools, ready-made integrations, partner network and everything else it can offer together with fast time-to-market and affordable cost.
Why is this remarkable?
This move has been predicted since Shopify acquired Handshake, a leading SaaS based B2B eCommerce platform, in 2019 and some information was already revealed at the end of last year. Why is this remarkable? Shopify's heritage has been in DTC and in independent entrepreneurs. Today Shopify is powering well over 2 million eCommerce stores around the world. 2014 Shopify launched Shopify Plus for larger DTC brands and for example 8 of the 20 UK fastest growing companies are D2C brands (The Times) and all 8 run on Shopify. Of the top 100 of this same list, 27 are D2C focused. Of which 15 brands are using Shopify as their eCommerce platform. 
So why wouldn't B2B eCommerce follow that same path too. It has been predicted for years that B2B eCommerce experience will follow B2C eCommerce experience but it needs some special additional capabilities like company-specific price lists, net payment terms, company profiles, etc. on top of all traditional B2C capabilities. That combination is exactly what Shopify just launched.
How about ERP integration?
Many B2B companies are ERP driven. Everything from inventory and product data to order management is often managed with ERP. No problem, Shopify is also sometimes trying to make expensive and time consuming integrations smoother with their Global ERP Program. Already Microsoft, Oracle NetSuite, Infor, Acumatica, and Brightpearl have partnered with Shopify to offer ready-made integrations with Shopify. These ready-made integrations can be found from this collection in the Shopify Apps store.
Shopify is also built more or less API first which means that Shopify Plus partners like Woolman are able to build custom integrations if the ERP is not part of Shopify's Global ERP Program, if the ERP is heavily customized or other systems like existing WMS (Warehouse Management System) and PIM (Product Information Management System) needs to be integrated. At Woolman we have our own integration platform that is easy to adopt and it is operated as a service.
What exactly are those new B2B capabilities?
Price Lists
Price lists will allow merchants to set company-specific prices via fixed prices or a percentage off of retail prices for all of the products they sell. The picture below shows the ability to set product or variant-specific prices in a price list using the customer's preferred currency.
Companies
Companies is a new customer record that will represent the business buyer. It will surface fields such as customer permissions, payment terms, price lists, tax ID, and enable merchants to associate multiple contacts and locations with a given company.
Payment Terms
Assigned payment terms are an improvement on the payment terms functionality Shopify released last year. This will allow merchants to automate the process of assigning payment terms to orders or draft orders, and remove the manual work required today. Merchants can assign a company with a specific payment term (e.g. Net 30, Net 45) and those payment terms will appear on every order a B2B customer submits or a merchant creates.
B2B Checkout and checkout extensions
B2B Checkout will allow B2B customers to view their assigned payment terms, payment methods, and wholesale discounts at time of purchase.
Checkout extensions are apps that can extend the logic within Shopify checkout. Checkout UI extensions enable you to add in unique elements like product offers, custom fields, custom banners, credit check etc. that are adaptable to various flows.
Self-Serve
Self-Serve will allow customers to manage their account with ease and select the company location they're buying on behalf of, edit buyer information, and view and filter order history.
B2B APIs
B2B APIs allow for example to automate customer specific price lists or company information integrations between Shopify and ERP systems. Shopify Plus partners already have early access to Shopify B2B APIs and the first stable version is estimated to be released in October 2022.
Shopify has been used as a B2B platform also before with external apps but lack of APIs have been a pain point. Now with native B2B capabilities this is not an issue anymore.
Short demo
Here you can see Shopify's B2B capabilities in action with this short (10min) demo.
Listen to our podcast episode:
Looking to setup your B2B store on Shopify?