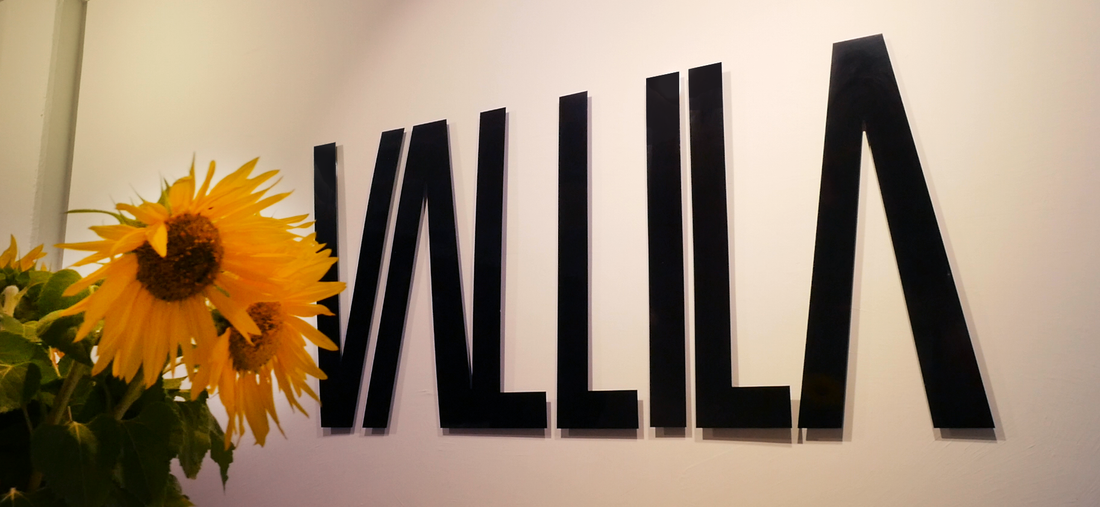 – Now we're getting to the fun part: we're making our store more international and more multi-channel. We're going to make our store more of an experience, says Vallila brand manager Henry Ahlavuo.
Vallila has always trusted its vision, the skills of its people and a culture that's open to trying out new things. It's always taken the company forward more rapidly and naturally.
Vallila's old e-commerce solution had come to the end of its service life. The company, an expert in interior textiles and decor, decided to start work on its website and online store from a clean slate. The old solution no longer provided any room for growth, so it was better to start from the beginning.
– We went back to the drawing board: what could we do differently? In the end, we decided to do everything differently, Ahlavuo says.
A chance to get everything right in one go
Previously, Vallila's corporate website and online store had been on the same site. The company devoted a lot of time to choosing a new solution, as the idea was to build separate online stores for private and corporate customers, and a new Vallila Interior main website.
The Vallila websites were relaunched as Shopify Plus online stores in spring 2018.
– The advantage of Shopify Plus was that we could customize our online stores even more. What's more, as a Plus client we had better access to the Shopify support team, says Vallila e-commerce manager Piia Vilja.
Alongside the e-commerce project, the company's other systems were overhauled to meet the scale required by the growth. The company's enterprise resource planning system and product data management were brought up to date. Vallila has a large product selection that is updated often. That brings its own challenges for product data management and the smooth channelling of data.
The integrations were a lot of work, but not impossible. The goal of the e-commerce project was for the customer to see the change as little as possible.
– In the end, we got sales going quickly. We didn't lose any trading days, even though we implemented a big systemic change. We were able to get straight to work, Ahlavuo says.
No more barriers to buying on the path of better conversion
Now that all the systems talk to each other and everything is based on Shopify Plus, the day-to-day running of the online store is easier. Vallila retailers have seen for themselves that working with the new store is smoother.
For the client, the path to purchase is easier, because the update has given a clear boost to conversion. Customers are more likely to buy, Ahlavuo says.
– Buying products in the store feels more natural. It could be because the store scales better to different platforms and there are fewer barriers to buying.
Maintaining the online store and the day-to-day back-office work is just as smooth.
– Using Shopify is easy and pleasant. It's not a dark basement, but a clean office you can get work done in. It's a noticeable improvement on what we had before, Ahlavuo says.
The Vallila corporate website, Vallila Interior, is also on a Shopify platform.
– The website now has news and blog updates. Producing content in the system is easy, as is managing product data, Ahlavuo says.
Smooth communication and expertise
For Vallila, seamless communication and division of labour with their chosen partner is important. Daily communication, when it's needed, means that everyone is working for the same goals.
– We're on the same page with Woolman. Their people are motivated about developing the online store, Ahlavuo says.
Vallila also takes advantage of Woolman's Success & Support service. Vallila e-commerce experts and Woolman specialists plan the next steps for the online store every week.
– We hope that our cooperation will remain this close in future. We have a lot to do together in the future, too, Ahlavuo says.
Seamless cooperation between online and brick-and-mortar retail
Next, Vallila is going to derive all the benefit it can from a multi-channel approach. In brick-and-mortar stores and sales at events, cash registers have been replaced with the Shopify POS app. This point-of-sale app for tablets allows for online discount codes or gift vouchers, for example, to be redeemed in brick-and-mortar stores. Customers can return products they bought online to physical stores, too.
Alongside the POS function, Vallila is adopting the Loyalty Lion loyalty programme app. 
– From a global perspective, the loyalty programme strengthens the Vallila brand chain and increases our customers' commitment to Vallila. Thanks to this programme, we ca offer our customers added value, enrich the purchasing experience and reinforce our multi-channel activities, says e-commerce manager Piia Vilja. 
The loyalty programme works everywhere, both online and in brick-and-mortar stores.
– Woolman's strength is their expertise. They know their platform and its functions well. They're able to recommend properties that suit us, and we get to develop them ourselves, says Vallila's e-commerce manager Piia Vilja.
Feel like reading some more?