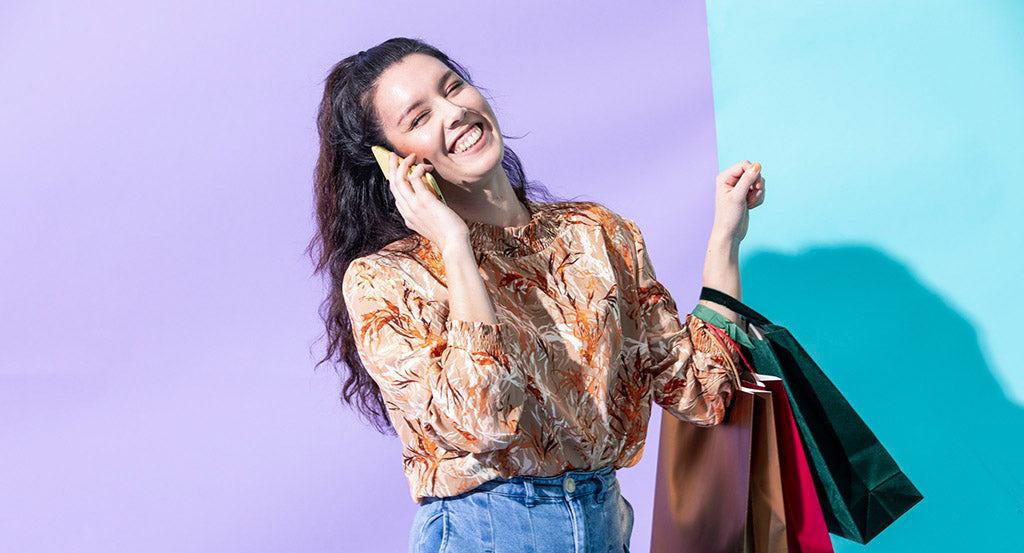 Are you looking for new ways to market your product? Then this is the perfect time to invest in a D2C strategy. 
More and more customers are choosing to buy directly from a brand. And who can blame them? Not only are D2C brands able to offer a wholesome customer experience, they are also cutting out the need for any intermediaries. Here below we've listed 7 inspiring examples of D2C brands in the Benelux area. 
1. Veloretti

The Netherlands (and in fact the entire Benelux area) is famous for its biking culture – and we can't think of a better way to kick off our list than with bicycle producer, Veloretti.
With Veloretti you can personalize your bike to your taste. With a few clicks, you'll be able to assemble your dream bike. From the model tot the basket, you decide. It can become as cheap or as expensive as you want.
It's important to note that although Veloretti caters to people's desires, it also caters to people's desire for simplicity. As much as customers claim to love choice, analysis paralysis can occur when you allow too many options. Veloretti understands that fine line. It eliminates the hassle choosing from hundreds of options, but adds just enough personalization items to offer a unique shopping experience.
2. Verstegen

Verstegen Spices & Sauces is a family business.
Like many brands, Verstegen added a D2C strategy to their brand. However, they have done this in such an inspiring way – we had to add this D2C brand to our list.
Thanks to blockchain technology from Verstegen, you can see where your nutmeg comes from with one QR scan. With one QR scan, you can see who the farmers are, whether price agreements with farmers have been fulfilled and whether the nutmeg truly is of the best quality.
In a nutshell, Verstegen is able to give an entire different meaning to word transparency. They are proud of their unique and sustainable cooperation with local farmers, and what a better way to celebrate this by allowing a conscious buyer to see where and how their spices are made.
To keep full control over their end-product, Verstegen chooses to keep everything in-house: from transport to safe processing. That way, they can be certain that the end product to the consumer is fair, sustainable, and transparent. 
Of course, this did not go unnoticed in 2019 Verstegen was named the most sustainable company in The Netherlands by the Netherlands CO2 Neutral Foundation in Driebregen. 
3. Cowboy Magic Europe

Meet the top dog of the pet grooming world, Cowboy Magic Europe.
Cowboy Magic Europe is taking pet grooming to a whole new ballgame. Cowboy Magic Europe products are simply good. In fact, they are so good that they are groomers' favorite go-to-products for creating silky soft hair.
Besides being groomers' favorite choice, Cowboy Magic Europe has recently added a D2C channel to its strategy. With having the best pet grooming product on the market, a strong community, and a devoted fan-base, they are able to deliver a wholesome-shopping experience for their customers. Did we mention yet, that their grooming products work are not just for your furry friends? It works on humans too! Amazing products and great customer service, what else can you ask for?
4. Van Moof

Move over, VanMoof is here!
This super-secure bicycle rang is top-notch! VanMoof is well-known for its security. Besides displaying a very prominent skull head whenever someone touches your bike, it also offers a "Peace of Mind service" – something that is  unique in the industry.
With the 'Peace of Mind service' you'll pay a set fee in case your bike gets stolen. A team of Bike Hunters will then track and recover your bike within two weeks, no matter where it's taken in the world. If they are unable to recover your bike within two weeks, you'll receive a replacement bike for free.
This all is part of VanMoof's grand strategy of securing its bikes by making them unappealing for thieves. Something that is a big problem in the bigger cities such as Amsterdam or Groningen. Sleek design, great features, and unique service: VanMoof D2C strategy is unstoppable. 
5. Drinkies from Heineken
 Ever fancied a cold cool beer being delivered to your front door? Heineken got your back.
This big powerhouse brand added a D2C channel to their strategy named Drinkies. Heineken booked a lot of success with their beer delivery service. Citizens of Amsterdam could order cold beer via the app within an hour. Heineken expanded this success with the Drinkies app. With this app, you can even order drinks and snacks with a voice command to Google.
The strategy works twofold: by eliminating the middleman (the supermarket), it gives Heineken the possibility to work on their relationship with the end customer. Secondly, the use of mobile and speech is very clever. An Ice-cold delivery to your front door. And such an easy and fun way for the customer to place an order. It's a no-brainer why this is so popular.
6. OOt.nl 

OOt.nl definitely thinks outside the box.
This online breakfast brand cleverly responds to the growing demand for actual healthy food and convenience. They offer a great alternative to unhealthy supermarket brands.
As consumers become more conscious, consumers want to know where their products come from, what is in them, and what the actual nutritional values are. And it's exactly this that OOt.nl does. The founder of OOT.nl listens very thoughtfully to her consumers' needs and wants. It's that type of mindset that sets OOt.nl apart.
The package fits precisely through a letterbox (something that the modern-day consumer appreciates), only offers 6 types of granola and is made as much as possible in The Netherlands. That way, OOt.nl can respond to the consumers' need to know where their food comes from. As OOt.nl is sold online, it doesn't have to compete with other brands on the supermarket shelf. In short, OOT.nl simply gets the modern-day consumer. The product is convenient, conscious, and authentic in every sense.  
7. Vedder & Vedder 

Vedder & Vedder is a prominent personalized jewelry company in Amsterdam.
From a consumer's need for personalized jewelry Vedder & Vedder make personalized jewelry and sell it directly to the consumer. From birthstone rings to a fingerprint from a loved one, the sky is the limit!
These identical twin sisters, work together with in-house goldsmiths, to bring your personalized jewelry piece come to life. This way they can keep the product as personal as possible, prevent any unnecessary waste and overproduction, whilst keeping your story safe.
You can even schedule an appointment to get a glimpse behind the scene. Besides all that, they even offer a V&V Guarantee. Where they promise to replace any jewelry piece if it discolors within the first 4 months. Making consumers feel safe and secure whilst bringing their unique personalized jewelry piece to life, is a clever way to build a strong relationship with your consumer. 
Is D2C strategy for everyone? 
Direct to Consumer is still a relatively new business model. However, like mentioned above, a D2C brand can be highly successful. 
Whereas dropshipping used to be hot, more customers (especially millennials) want to cut out the middleman and deal directly with the supplier. Millennials have no problem opting for alternative brands that understand their priorities: convenience, low cost, authenticity, and great shopping experience. Whereas dropshipping has got a bad rep, D2C understands their customer's wants and needs, and the play's into that. 
You can have cold beer delivered by Heineken. Get your pet hair care products delivered to your doorstep. And fully personalize your bicycle to your taste and style.
In a nutshell, D2C brands are able to deliver a better customer experience, brand positioning, and full control over their product, reputation, messaging and customer data - and all that at a better price. A D2C strategy seems to work for many brands, how about yours? 
Are you ready to step up your game? 
Read more about D2C: