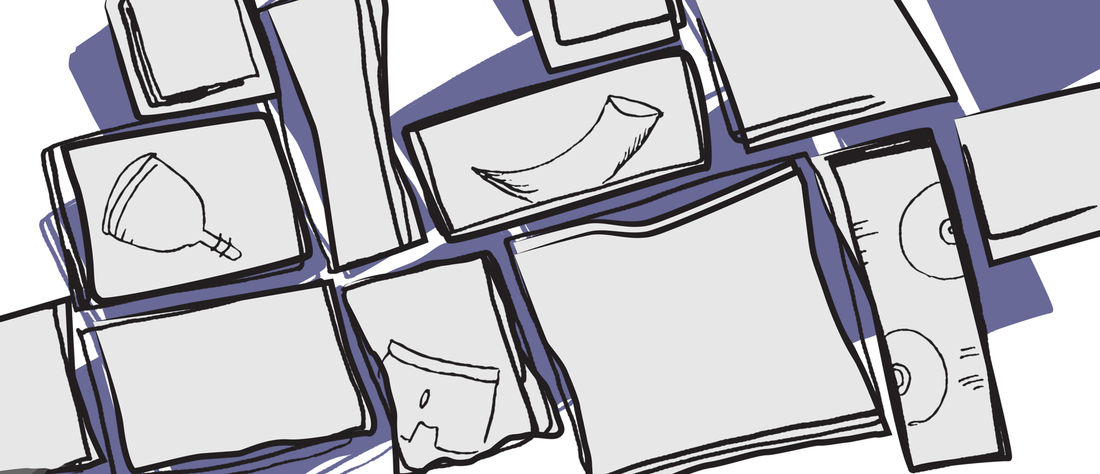 We listed 10 Shopify stores we find both beautiful and functional! Each online store uses different systems and integrations making each more reliable and faster for both customers and e-merchants alike. 
Check out which stores we like the most right now. Go ahead and see how the selected stores work and what they look like! Have you ever wondered what your online store would be like if it was running on Shopify? 
---
Lunette
Lunette is an international Finnish company selling menstrual cups globally. In spring 2017, Lunette's finally started running on Shopify. Lunette's online store is both B2C and B2B. 
With Shopify, it's possible to combine a fast and easy way of selling as well as having a wide variety of content on the same website. Lunette has done just that! Lunette's site has information about womanhood, periods, menstrual cups, menopause, etc.
Lunette has eight Shopify stores – one for each market area – running on localised currencies and languages. Some of the market areas have their own warehouses. 
You can read more about Lunette and the e-commerce project from the Woolman blog. 
Hyvinvoinnin tavaratalo
Finland's largest online store for health and well-being, Hyvinvoinnin tavaratalo, began using Shopify in the summer of 2017. The online store has over 400 brands and over 5,000 products in its selection. It also has over 130,000 returning customers. 
Vitamins, natural cosmetics, organic products and ecological household cleaning products add up to thousands of products – and having such different items under one roof is no problem for Shopify!  
For a store to have that many products, it's necessary to have a quality search engine inside the store. Hyvinvoinnin tavaratalo uses Algolia's search engine.
Warehousing of Hyvinvoinnin tavaratalo is run by Logitrail. Logitrail provides storage and logistics service to online retailers. Hyvinvoinnin's warehouse is integrated into Logitrail's systems through Shopify.
The Other Danish Guy
The story begins in New York a few years back. One thing led to another and, eventually, The Other Danish Guy was born. The name of the brand stands out and the story behind the underwear is worth a read. 
The Other Danish Guy's underwear is seamless. Products are made of smooth shell fabric made from discarded fishnets, for example. 
Grimfrost
When you think of a modern Viking, what do you see? Grimfrost sees them wearing jewellery in their beards and t-shirts with Berserk-logos. Grimfrost is a Swedish online store selling traditional Viking products such as drinking horns and armour. Alongside traditional products, they sell more modern products under the same theme. 
Grimfrost has almost 900,000 followers on Facebook. This large group of followers can also be seen in the online store. Its followers have their own page, The Grimfrost Horde. Grimfrost's YouTube channel can also be found via the site.
Grimfrost's warehouse and logistics are also run with a SaaS-based service, Shiphero. Shiphero is integrated with Shopify. With Shiphero, Grimfrost can collect and store large amounts of orders with just a laptop and code scanner. 
You can read more about Grimfrost from Woolman's blog. 
Halti

Halti's online store gives you the exact look and feel that Nordic nature has. The main colour of the store is dark grey which allows all the unique and bright colours to emerge. 
The navigation of the store accommodates loads of information. Besides all the clothing options, the navigation also leads to information about resellers and partners.
Vallila
In all of its glory, Vallila's online store expresses the Finnish Design. The family company, launched in 1935, sells its curtains, fabrics and other furnishings in Finland and increasingly all over the world.
Vallila has a large product range and it's updated regularly which can be challenging for the management of product information. Shopify enables Vallila to manage its large product range easily.
Read more about Vallila in our blog.
Made of Sundays
Nice to meet you, says Made of Sundays! Yes it is! Made of Sundays sells stickers and creative wall decor, jewellery and small handbags. The online store is run by a design studio located in Helsinki.
Colourful pictures lure customers into browsing, searching for more reasons to smile. In a store like Made of Sundays, the shopping bag begins to smile as well when you add something in it. 
Store of Hope 
Store of Hope sells ethical products. Store of Hope's mission is to empower underprivileged crafters in developing countries. For example, some products are handcrafted in Nepal. 
Store of Hope is a multivendor shop. Several merchants sell their products in one online store. For a multivendor shop, Shopify is a good call, since the merchant view of Shopify is easy to use for anyone. 
Pulssport 
Pulssport loves sporty yet comfortable shoes! The store has over 3,000 products. 
Pulssport is an example of a store, where Shopify's built-in payment system is replaced with a different one. Pulssport has chosen Klarna Checkout payment system. 
Backstage Rock Shop
Backstage Rock Shop is the official fan merchandise store for several artists. The online store sells albums, clothes, books and all kinds of merchandise you can imagine. Backstage Rock Shop is located in Tampere, Finland. They dispatch over 30,000 orders worldwide annually. 
Backstage Rock Shop uses Woolman's Nordic Shipping App. This application has Posti's, Matkahuolto's and DB Schenker's collection point searches and shipping labels directly for Shopify. 
---
What would your online store look like if it was made with Shopify? Let's figure that out together. Get in touch!