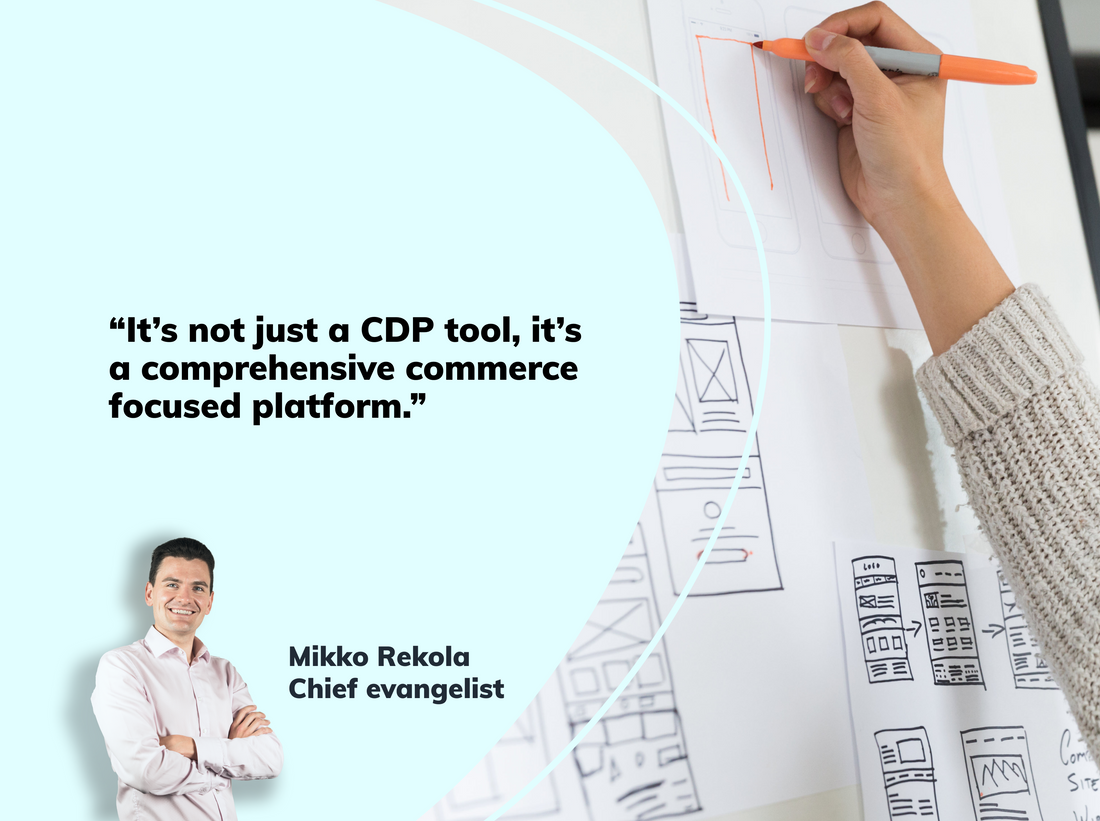 It's no secret that businesses today operate in a data-driven world. At the heart of this transformation is the Customer Data Platform (CDP). If you're running an online store on Shopify Plus, it's crucial to find a CDP tool that fits your needs like a glove. After careful review and first-hand experience, we can confidently say that in most cases Klaviyo is the solution you've been searching for. Here's why:
Klaviyo's Penetration in the Shopify Plus Ecosystem
The fact that Klaviyo enjoys an over 80% penetration in the Shopify Plus ecosystem is a testament to its quality and efficiency. Businesses, large and growing, trust Klaviyo to handle their customer data, tailor their marketing efforts, and boost their sales. This widespread use demonstrates the tool's robust features and reliable service that meets diverse business requirements.
Supporting Shopify B2B and POS
Klaviyo extends its support not only to Shopify's Business-to-Business (B2B) platform but also to its Point of Sale (POS) system. This means you can easily manage both wholesale and retail operations, ensuring a seamless omnichannel experience for your customers. With Klaviyo, you can rest assured that every aspect of your business is well-taken care of.
Integration with Shopify Markets
Another factor that sets Klaviyo apart is its upcoming full compatibility with Shopify Markets. This allows you to effectively expand your reach into international markets, offering your products to a larger customer base and optimizing your global business operations.
No Need for a Large Team of Developers
Setting up and managing Klaviyo doesn't require a team of seasoned developers. Its user-friendly interface and intuitive design make it easy for anyone to operate. This means you save on resources that you can invest back into your business for further growth.
Pre-Made Features Galore
Klaviyo offers an array of pre-made features, which eliminate the need for extensive manual setups or creating from scratch. These features include email marketing tools, segmentation options, and automation flows, all of which are customizable to suit your specific business needs.
Robust Set of KPIs
Klaviyo stands out with its impressive suite of Key Performance Indicators (KPIs) like Customer Lifetime Value (CLV) and more, all available right out of the box. These metrics enable you to track your business performance and make informed decisions for future strategies.
Advanced Integration with Shopify Plus
Klaviyo offers the most advanced integration on the market with Shopify Plus. This makes it a perfect choice for businesses looking for a seamless, effective, and efficient way to manage their data and marketing operations on a larger scale.
Smooth Operation with Other Platforms
Klaviyo works effortlessly with additional data management platforms like Ellis by Woolman. This means you can leverage even more data analytics tools to enhance your marketing strategies and improve your overall business performance.
Compatibility with Award-Winning Softwares
Additionally, Klaviyo integrates smoothly with award-winning subscription and loyalty software like Yotpo and Loyalty Lion. This way, you can easily set up a loyalty program or manage subscriptions, further boosting your customer retention and increasing sales.
Support for Subscription and Recommendation Software
Klaviyo also supports other subscription and recommendation software such as Recharge, Crossing Minds and Nosto. This diverse support allows your business to provide personalized product recommendations and manage subscriptions efficiently, leading to an improved customer experience.
Excellent Value for Money
Given all these features and benefits, it's clear that Klaviyo offers great value for money. It's not just a CDP tool, it's a comprehensive commerce focused platform that caters to your marketing needs, helps you create personalized customer experiences, and supports your business growth.
In conclusion, Klaviyo shines as a highly efficient, feature-rich, and cost-effective CDP tool for Shopify Plus. Whether you're a digitally native vertical brand or an enterprise, Klaviyo has got your back with its vast amount of offerings that are geared towards driving your business success in ease.
Remember, choosing the right CDP & marketing automation tool is a crucial step towards your business growth. If you need help, reach out below.