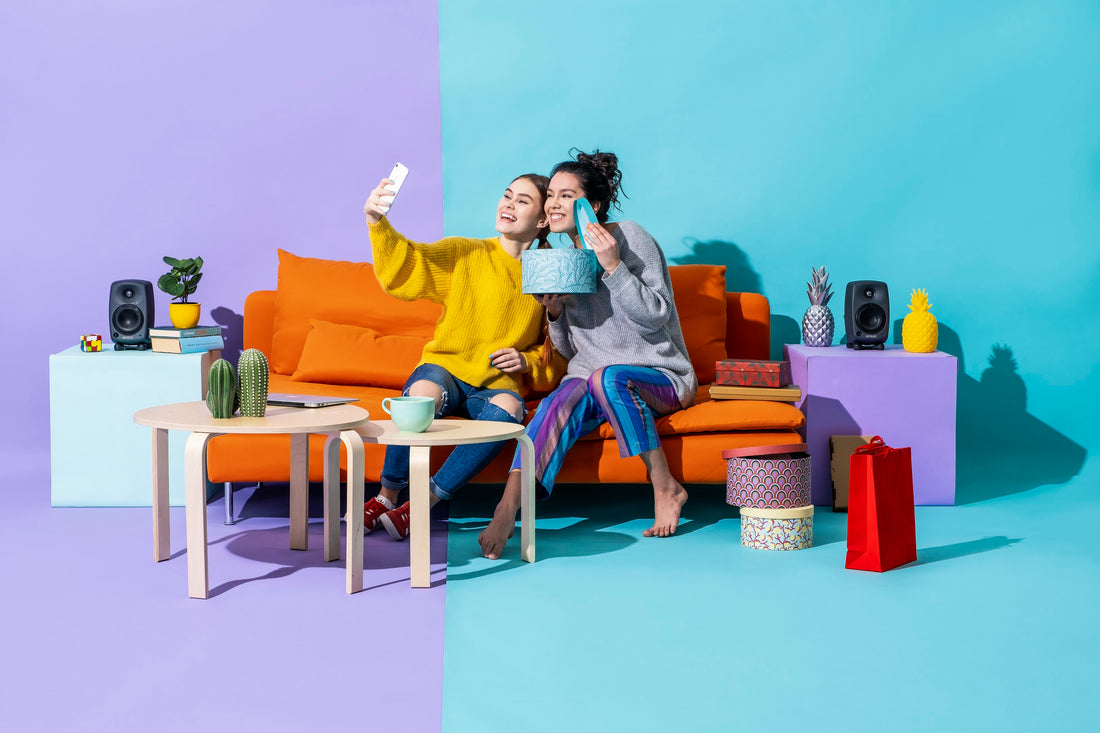 As we transition to 2023, we are seeing customer experience strategies taken to the next level by the top-level brands. Now, more than ever, being customer-centric is essential for mere survival during a tough economic downturn. This is why looking into the best customer experience strategies that can turn one-time customers into loyal fans is important. We cannot help to ignore the talk of omnichannel retail and what the future looks like with this strategy. How do you master omnichannel retailing in 2023? 
What is omnichannel retail?
First, lets cover the basics. What does omnichannel retail mean? 
Omnichannel can be defined as a customer experience approach to doing sales - combining multiple channels to provide the customer with a seamless experience. You are meeting the customer at each different touchpoint - providing value along each step.  
Omnichannel vs multichannel
Many people confuse omnichannel and multichannel, but there is specific distinction that needs to be made between the two. Multichannel means a brand is present in a multitude of channels where customers can buy from them. This can be different social media platforms, their webstore and their physical location stores. 
Omnichannel, on the other hand, means all these channels are unified and integrated to follow the customer journey. If the customer is browsing your catalogue through Instagram and hops onto your website next, are you aware of it? Are you offering a bridge between these channels? What about when the customer visits your physical store? How can you help the customer journey if they have already been browsing online for their favourite product and are looking to find it in the brick-and-mortar store? 
This is what the best brands are doing with the omnichannel approach. 
"The best brands have utilized the concept of "commerce everywhere" You are not thinking about the location, you go wherever the customers are." - Mikko Rekola, Chief Evangelist of Woolman
Is omnichannel the future? 
As we saw a surge of physical retail stores being closed down during the Covid19 pandemic, the fast-growing eCommerce space became vital for many businesses. Since then there have been countless discussions on whether physical retail is dead. Does it serve any purpose anymore for the future consumers? 
Todays consumers are looking for efficiency, convenience, personalisation, and community.  They are looking to shop from brands that provide value and they want more than just products, they want immersive experiences. This means that physical stores are not dead, but rather their purpose is changing. If online shopping provides convenience and perhaps cheaper options, what can the physical space offer that the digital lacks in? A physical store is there to engage the senses, provide a deeper human connection, and make it more convenient for a shopper that can't find what they are looking for online. 
With an omnichannel strategy, a brand can leverage both the online and offline spaces, connecting them so they can offer the ultimate holistic experience for the customer.  This unified strategy is beginning to be known as the "phygital" shopping experience. 
"Most Gen Z consumers don't even think in terms of traditional channel boundaries, our research shows, and they increasingly evaluate brands and retailers on the seamlessness of their experience." - Mckinsey
What are the benefits of omnichannel? 
There are many benefits with the omnichannel strategy for both the customer and the merchant. Of course for the customer it is the next-level customer service they are provided with. Omnichannel retail eases the customer's shopping experience and provides them with more choices on how they would like to complete a purchase.  
For the merchant, you are able to drive more sales, increase brand visibility, and increase customer retention rates. Having more loyal customers is good for business. Of course the big part is having the data. As you unify your channels, you have all the available data that can help to map the customer journey with more precision. It helps you to segment your customers and provide them with the type of personalisation that they need. In turn - they will love you for it. 
"Its cheaper than ever to run an omnichannel operation" - Mikko Rekola, Chief Evangelist of Woolman
We are in a unique position in today's age, where we have wonderful eCommerce platforms such as Shopify that has enabled it to be cost-effective and simple to build omnichannel experiences. With Shopify you can easily combine multiple POS stores together with your online store, even in multiple countries with features such as Shopify Markets. The data analytics provided by Shopify is also great, however, you can take it even further and integrate tools such as Ellis that can give you advanced reporting capabilities. This allows for deeper knowledge and understanding of your customers and in turn helps to bump up that customer lifetime value. 
"If you don't invest in analytics, if you don't invest in personalization, the barriers to entry that others will build will be too high." - Eric Hazan, Senior Partner Mckinsey  
What are examples of omnichannel strategies? 
All this talk about omnichannel and unified experiences sounds great, but what does it actually look like in real-life?  Let's look at a few examples from top industry players to make this concrete. 
Nike
Nike has been known for always being a step ahead in the retail industry. They have been utilising things like the direct-to-consumer business model before it was a hot topic. With Nike's app they have found a way to connect the digital app environment with their physical locations. As a NikePlus member on the app, once you are in close proximity to a physical store you are able to see the store layout - enabling an easier shopping experience. You can use the app to scan products for more information and order your size straight to the fitting room. 
Ikea
Ikea is another great example of immersive technology and innovation when it comes to integrating the physical and digital experience. With Ikea's app you can add items to your shopping list, and the app will locate it in the physical store for you. You can also use their VR feature that allows you to visualise how a piece of furniture looks like in your own home. 
Amazon
Amazon's mission statement is "Earths most customer-centric company".  It is no wonder then that they have already implemented omnichannel strategies as a part of this mission. Amazon uses the data they collect from customers to integrate it in the backend for personalised experiences. With Amazon Prime you get exclusive benefits across different platforms and the amazon product website, tv and music subscriptions are always offering personal recommendations. They also opened up Amazon Go stores that offer major convenience. With an app, you are able to scan all your groceries and complete the purchase without ever having to queue in lines. 
Why you need an omnichannel strategy?
Is omnichannel the right choice for your brand? Depending on your products and on your industry - you have to consider whether this is a viable option for you. For most brands and industries, especially the highly competitive ones, the answer is yes. However, there are things you do need to consider. 
There needs to be a thought-out strategy in place. Consider how are you going to align all the touch points and what resources do you need for this commitment.  

The focus should be on how this provides value for the customer. Don't get too lost in fancy technology. Technology comes as an afterthought of how to maximise the value for the customer.

What is the overall mission you are trying to achieve with the omnichannel strategy? This needs to be crystal clear. 
Its important that you have the technology in place that enables omnichannel approach to be cost-effective. This ties in with having data collecting capabilities and data management skills to achieve the level of personalisation required in omnichannel strategies. This is why we think Shopify is a winning platform for its extensive ecosystem that includes partnerships who can offer support both technologically and strategically.
From there you can start finding the unique angle for your brand. Is sustainability an important value proposition for you? Perhaps you could offer a recycling option in-store - where people can return products they no longer need. You could extend your physical products to include a service that can be offered in physical locations. Lastly, collaborating with different brands can be a fantastic way for both to reach exposure and building a unique customer experience for example in a pop-up store. 
No matter where you are in your journey, we recommend that you start exploring your options. The future of retail is already here - its your choice whether you want to hop on board sooner rather than later. 
Need help? We got you covered.