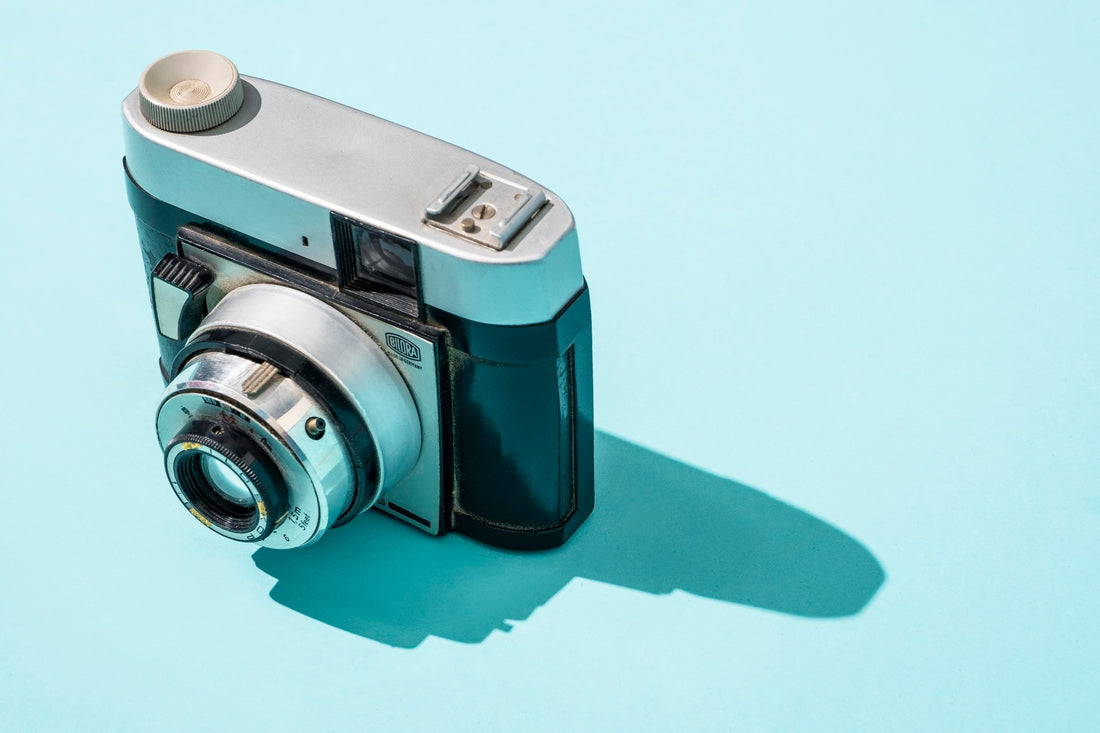 Product pictures are your online store's storefront: product pictures' job is to make your customers stop, become tempted and fall in love with the products. The pictures follow your customer on their journey through your online store and are thus an important part of the shopping experience.
A successful product picture with a striking and precise product description is often the clincher in many customers' decisions to buy. A bad product image doesn't entice customers to read more about it, nor does it do the product justice in your store. An unsuccessful image can also give the wrong impression of a product and even drive customers away. An untidy, one-sided picture may provoke mistrust and make your customers switch to another merchant. 
If your aim is to improve the product images in your store, there is plenty of advice and ways to do that available online. This Shopify's video teaches you what materials you need to do product photography at home or in your office.
Should you be thrifty and inventive? 
Lots of articles online stress the importance of lighting in product images. A well-lit product looks good – also a correctly lit photo is easier to edit in a photo processing program afterwards. 
For shooting smaller products, various "photo boxes" are available. They can provide uniform background and lighting. One place to find tips for making a photo box is the playlist Woolman has on its YouTube channel.
It's worth spending a bit of money on lighting, as well as on other photography equipment. You can of course be thrifty and inventive, but you should also value good equipment and the everyday convenience it offers. If your store has a blog or an active social media channel, the little tricks you learn while photographing your products can give you some great content ideas.
Working on the background and thinking ahead
Product images in an online store should suit their environment. A lot of stores have a policy of photographing products on a white background or of clipping them out of the original background. Backstage Rock Shop believes in showing their product images clipped and against a white background.
A monochrome background and a clipped image speak to clarity and freshness. This style puts the product itself in focus. The viewer's attention isn't drawn to anything irrelevant in the image. An store's product range can vary widely and often, in which case a monochrome background is a sure, simple choice.
Alternatively, you could choose the same surface as a background for all images. Imagine you're browsing an online store selling makeup and beauty products. The products are all depicted against the same warm, brown wood background. The light is always from the same direction. This store has a guaranteed unified look, even though it doesn't rely on a monochrome, clipped style. 
Lunette.com is a combination of the two: the products themselves are clipped and in general the store's look has a white background. The headline images, though, are warm pink, authentic and real. The products are placed on a wooden surface next to delicate carnations. You can read more about Lunette and the Shopify online store project on the Woolman blog.  
Mannequin or live model? 
If your online store sells clothes or accessories, should you choose a mannequin or a model for your product images? You can make your mannequin invisible by applying some knowledge and skill when post-processing your product image, or you can pay someone to take care of it for you. 
It's worth taking a large number of photos of each product, especially if it is particularly detailed, multifaceted or versatile. 
When shooting clothes and accessories, it's a good idea to start your preparations with ironing and lint roller cleaning to ensure sharp, uniform post-processing.  
What happens between photographing and uploading images to product pages? 
Before your amazing product images start generating larger sales, you have to do a little post-processing on them. Post-processing can be time-consuming if shortcuts have been taken at the wrong stage of shooting. 
You should also consider optimising your images to the right size and format for the internet. A product image should be large enough, for example, 2048 x 2048 pixels. The Shopify theme optimises pictures to the right size for the viewer's device. It's a good idea to maintain the same picture ration in all product images. 
A PNG image is worth using for clipped product images. In contrast, the background of JPG format images is not transparent. There are free and paid-for programs online that you can use to package and edit your product images. Shopify has a listed of various post-processing programs and other tools for packaging and finishing product images.
With a little work, you can add extra tone to a static image. You can add animations to a product page and bring your images to life! Have you seen how Joutsen's pillows float in the air? 
A GIF file can grow unnecessarily large easily, so it's worth only using the image on the product page, and not in a product collection on your homepage, for example. 
Remember to give your images smart names and always add ALT (alternative) texts. If the image is of a blue baseball cap, name the file blue-baseball-cap.jpg and set the ALT text as "blue baseball cap". Include the keywords you'd like your product to be found with on search engines in the file name and ALT text. This way, you help search engines understand the image content and make it possible for people to find images when they are looking for them.
An online store requires a uniform look 
Planning your product images in a uniform way is part of your store's overall look. If you are dreaming of an online store or perhaps considering giving your existing store a makeover, choosing a suitable theme can help you in choosing the style for your product images. Shopify Theme store offers both free and paid-for themes.
The colour scheme and theme you choose describe your company and they're the first contact with your business customers have. We can help you with this, and with designing your store. 
What sort of experience do I want my customer to have in my online store? How do I want to present my products? From this Shopify's article you can get ideas for choosing the perfect theme for your online store.
Woolman can offer support in bringing your online store dreams to reality.  
Where can I start today?
Check the overall look of your store's product images – is anything visually jarring? Is it possible to look at some product from a different angle?
The relationship between the product and the product image: Is the image as good as the product description? Does the picture complement the product description?
Optimise! Check how your store website loads. Are the pictures optimised so that they're not a mess of pixels, but still load well and fast?
If you need some help with processing and optimising your store's product images, don't hesitate to contact us!