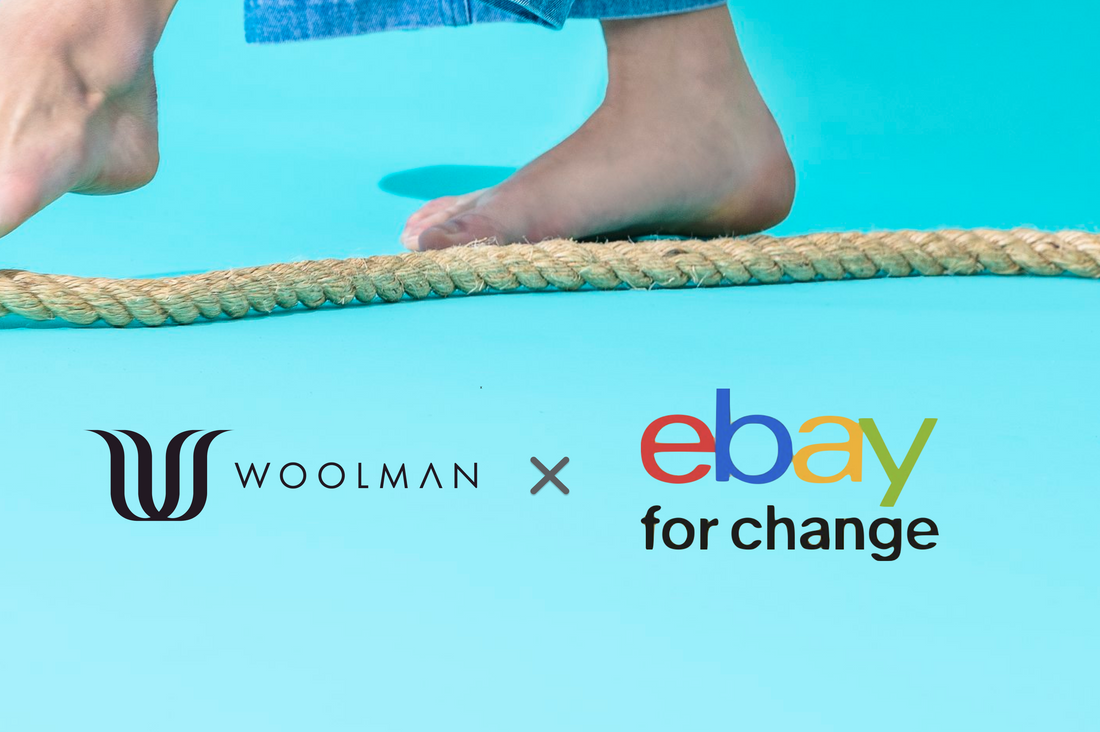 Woolman has been on a new responsibility path for a few months now. As part of this, our Project Manager, Tiia Ojanaho, who is also an ex-eCom merchant part of the eBay for Change program, got the idea of a collaboration between the marketplace and Woolman. Indeed, Woolman is an expert in removing barriers to success for larger and medium brands. To complement our knowledge we wanted to have a clearer understanding on what sustainable businesses struggle with and how we can best help them. Indeed, sustainable businesses are a change accelerator and are key in reaching a more responsible way of living. Those brands are companies with a positive impact on society, the environment, or the economy. That is how we offered three companies part of the eBay for Change program a free case study with the aim of growing their business. 
And what sustainable businesses we got to work with! 
Let me introduce them to you:

LoveWell UK
LoveWell UK is a brand selling massage candles, bath salts & oil, reed diffusers and many more. But they do way more than that. Thanks to those amazing & cosy products, they organize 6-months training programs for women who are victims of human trafficking and exploitation. The main goal of this training is to reinsert them into employment. They will therefore learn entrepreneurial skills on how to run an online business with everything from photography to customer service. But they will also have employability training to work on their confidence, CV, practice interviews etc… All the profit of LoveWell UK goes into financing those trainings.
Animalia Apparel
Animalia Apparel is a brand of fight wear and sportswear for all Men, Women and Kids. But they of course go beyond that. Animalia is playing a major role within their community by financing programs for younger generations from whatever background, ability or sport to promote mental resilience, physical activity, and learn to follow their own path. This proud Scottish brand also sponsors local champions and gains more visibility to broaden their actions towards young people. Check them out, their sportswear is amazing! If you are interested to know more, do not hesitate to contact Tony who will happily share with you his passion.
MELIOR
Melior is a sustainable business with such a vision. They offer cleaning products from the bathroom cleaner to the stain remover, with the particularity that they are completely ecological, biodegradable and plastic free. But wait, there is more… They also include a complete zero-waste program where you can purchase refills and send back the bottle you don't use anymore. And…there is even more. All profits from MELIOR are reinvested to employ people with disabilities and long term health conditions. Ask Diane, the founder, with energy and motivation, nothing is impossible. She is the living proof of it.
What happened during the case studies?
Now that you know everything about our heroes, maybe you want to hear more about what exactly we did during those case studies? We indeed did a big audit into the sustainable businesses' digital marketing strategy. We also looked into their branding and the way their Shopify store was structured and handled both on the front-end and back-end. Finally we checked how they were doing with their SEO. Generally speaking the goal of it was to spot improvements that could be done to leverage their sales and attract new and returning customers, and that could be easily put in place as for all those brands, there is only one person running the show. 
It was such a great experience collaborating with these brands. Woolman is now thinking about the best way to help sustainable businesses. 
Written by Clémentine Gomez
Looking to collaborate?