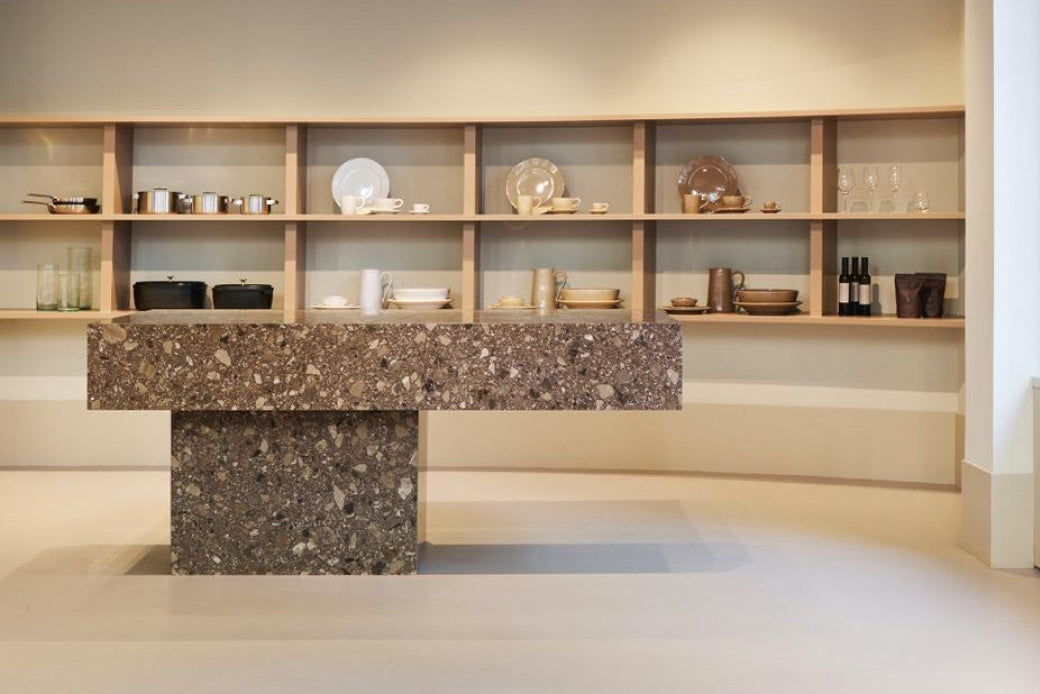 Building an entire new membership-based retail model is quite a challenge, but Singular Society by H&M Group identified a golden opportunity and seized it, by making clever use of Woolman's eCommerce expertise.
The Netflix of Slow-Fashion 
When Erik Zetterberg and his team looked at other industries, their mission became clear: 
"Why do we buy so many things we don't need, or even want?
"Why is quality so expensive?"
"How can we offer customers high-end products that are responsibly made, but also create a healthy and reliable long-term business?"
 And thus - Singular Society was born.
Led by a small team of industry insiders, Singular Society sells carefully curated home and wardrobe essentials. Instead of paying hard cold cash for items, Singular Society offers a membership-based retail. Here members can pick any item they want at cost price and have it conveniently shipped directly to their front door, in return for a modest monthly fee.
"Running a traditional based-retail model comes with many high risks. It's cash flow heavy and often not sustainable. By pivoting towards a subscription-based model, we could experiment with a new business model, where their revenue will no longer come from the profit margins of their products, but from a membership fee, much like Netflix."
- Erik Zetterberg, Creative director and the mastermind behind Singular Society. 
Revolutionizing the retail industry
"The world doesn't need another brand. It needs purpose"

- Erik Zetterberg
The ability to innovate is crucial to any successful brand. Call it the survival of the fittest, being agile or just simply common-sense, innovation drives e-commerce success - and being the very first adapter means having a leg up from the competition. And that's exactly what powerhouse brand Singular Society did.  
"We've looked at what's happening in other industries and noticed people are no longer renting films from blockbusters anymore. Companies that really have changed industries all have pivoted towards a subscription-based business model. And we thought: can we do something similar for retail? We made some early calculations and thought this could really work. And that's when we thought: if we pivot towards making our money from a membership fee instead of making it from the products we sell, the value for the customer is incredible! And the value from the business perspective is that there is a lot less risk involved as well."
"The model allows us to address the big problem in retail, that is that when you want to make something really high quality, it becomes incredibly expensive quite quickly because of the profit margins that you add. This is a problem that we wanted to solve. We basically wanted to demonetize quality, and we think this model can achieve that."

- Erik Zetterberg, pioneer of the first retail membership-based brand, Singular Society
The Challenge: 
Building an entirely new business model on an existing e-commerce platform that isn't typically intended for membership-based models. 

Developing a subscription-based store that could function as a 'D2C pivot store' with third-party logistics, several sale channels - all in one easy to use system with endless scalability levels.

Developing a tailored app to handle subscriptions

Crafting an exceptional customer experience that turned customers into raving fans.
Building a brand new membership-based model on Shopify Plus
Defining a golden business opportunity is one thing. Bringing the reinvented business concept to life, is another. Singular Society turned to Woolman to develop their subcription-based business with a tailored merchant app on Shopify Plus. 
By combining Singular Society's revolutionary vision with our in-depth e-commerce knowledge, we built the world's first retail subscription based member store within a few months. As Singular Society's business model requires an exceptional customer experience - personalization and automatization tools like Klaviyo were integrated. These tools will help Singular Society to grow and nurture their growing community. 
"High quality newsletters are being sent automatically to Singular Society's customers with a staggering opening rate of 66%, whilst industry benchmark is merely 20%."

- Head of growth services, Mikko Rekola
With the help of Woolman's growth team, Singular Society continuous to grow by analysing their customer's data and crafting quality content. Singular Society now has the tools and the partner to scale up - whenever they need.  
What's your new business concept? Test it with a trusted business partner