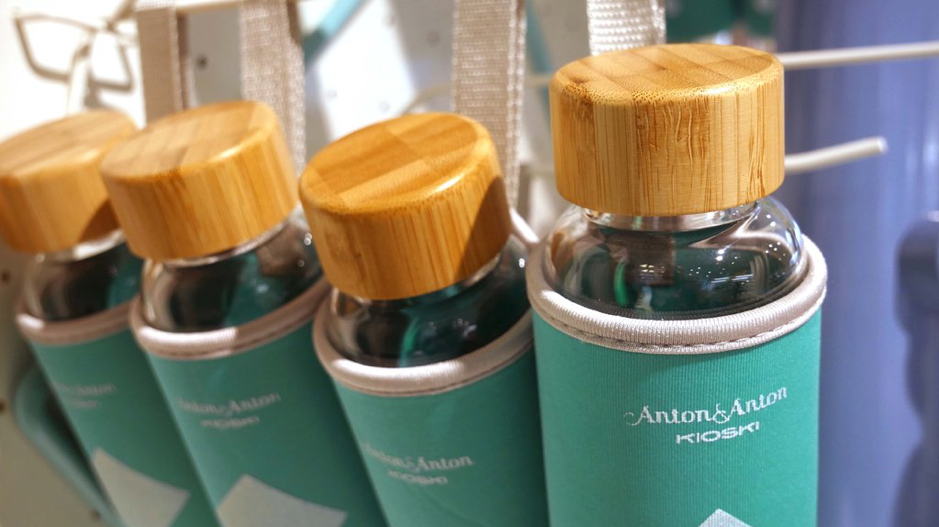 Anton & Anton is the choice of the busy city-dweller. The food box service, the grocery shops and kiosks serve adventurers in the concrete jungle.
– We want to be the one people can trust when they want to eat good, high-quality food and maintain a good conscience about their own choices, says Hanna Jokinen, who is responsible for developing Anton & Anton's business activities and online store.
Cheerful, handy and responsible. These words describe Anton & Anton's food philosophy.
– Responsibility has been a very important theme for us. We offer a lot of organic and local food, but we're not absolute about anything. The origin of the product has to be known and quality is something we take to heart, Jokinen says. 
The company was founded in 2008 as a grocery chain. Today, Anton & Anton's business focuses on its food box service, grocery shops and kiosks. Each element of the business serves the busy city-dweller in its own way. For example, with the food box service, customers get everyday recipes and ingredients direct to their door every week. 
An agile, suitable partner
Anton & Anton needed an active cooperation partner who would offer the opportunity to constantly develop online sales. The aim was not to do traditional marketing communications. The company wanted to carry out unprejudiced tests using growth hacking methods and to learn how to do new types of business with the help of short sprints.
The aim was to gain more regular customers for the food box service and to develop services in digital channels in a new direction. The company searched for a growth hacking partner and began working with Woolman in spring 2018.
– The food box service saw good growth last year and we also have big aims for this year. Woolman has an important role in our achievement of our goals this year, Jokinen says.
Brainstorm, test, analyse
Once Anton & Anton and Woolman joined forces, new ideas got to be tested fast. The partnership has a strong culture of testing: the partners pilot, test and analyse results.
– Growth hacker Mikko Rekola and his passion for jumping into new things and seizing opportunities on Facebook play a key role.
– We've been able to segment our customer groups well in a new way. We've learnt a lot and we've been able to target our advertising better.
When Jokinen looks back on the past year, she realizes that it's produced a lot of new material: on-brand photos and videos that have reached the target audiences on Facebook and Instagram.
Anton & Anton has used Woolman's growth hacking service for a year. The key words they use to describe the cooperation are agility and testing.
– We've been very happy. We've aimed to keep to the agile model we hoped for from our partner, and Woolman has been able to give us just that. 
Want to read some more?